There's a skit in the middle of the music video that will make you fall in love with Lido Pimienta and empower you <3 <3 <3 This is for anyone who has experienced an abusive relationship.
"[This video] is about us/people being able to build the space one wants to 'grow up' in," Pimienta told Remezcla. "A safe space in which a womxn or female-identifying person can exist without fear."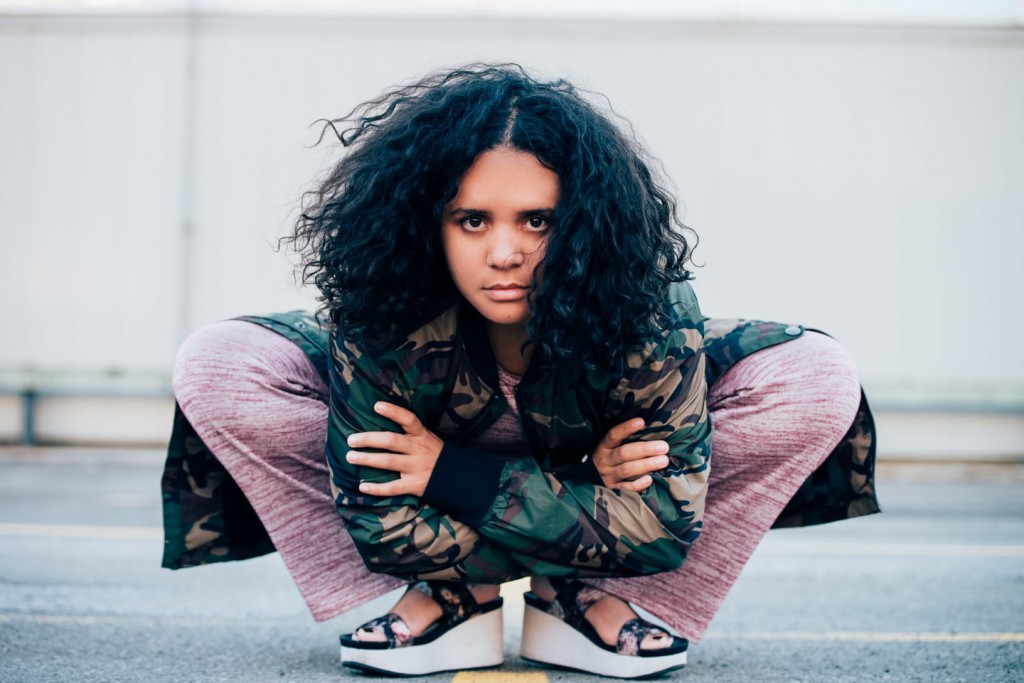 Lyrics:
LA CAPACIDAD
Written by: Lido Pimienta
Lyrics in Spanish and EnglishTu, tu tienes la capacidad//You, you are able
tu, de hacerme reír de hacerme llorar de felicidad// to make me laugh, to make me cry of happiness
Y yo, ahora estoy aqui//And I am here
Y tu, eres todo y mas//And you are everything, and more
Y yo, soy feliz aqui // I am happy here
Pues tu// Because you
Supiste esperar//Knew how to wait
Tu, tu tienes la capacidad//You are able…
Tu, puedes transcribir, puedes descifrar, sabes que soy mas//You can transcribe and decipher, you know i am worth so much more
Pues yo, aunque estes aqui// Because I know, that even with you here
tengo, tengo identidad, personalidad// I still have my identity, my personality.
Y yo, sabes que por ti// You know for you
todo lo daria// I would give anything
pero, primero estoy yo// But I come first
mi realización – mi felicidad// My happiness, and life goals
Tu, tu eres el hombre y yo soy la mujer // Oh yeah you, you are the man, and I am just the woman….
pero eso no quiere decir, que mi vida sucede por ti, sucede para ti // but that does not mean, that my life is not whole without you.
Yo no nací, para cocinarte // I was not born to cook for you
Yo no nací, para hijos darte // I was not born to be the mother of your children
Yo no nací, para encajar en una novela hetero-normal // I was not born, to fit in a hetero-normative soap opera
Yo no nací para retrasar el feminismo mundial// I was not born to set back worldwide feminism.
---
Sending you positive vibes,
Shannen
Founding Editor-in-Chief
The Strange is Beautiful

---
What is Sadcore Sundays?
We're defining "sadcore" as anything you listen to when you're sad. Some Sadcore Sundays songs are meant for you to set time to indulge in your sad feels and find relief <3 We encourage you to set an intention after listening to do one small goal such as showering or taking a walk <3 <3 <3 Others are meant to empower you and give you strength when you feel you are powerless.
Where can I listen?
You can listen on our Sadcore Sundays blog features and interviews or Sadcore Sundays Youtube playlists.
How can I request or submit a song?
Send requests and submissions to strangeisbeauty@gmail.com.