The Strange is Beautiful (TSIB) changes the way mental illnesses mind obstacles are seen, makes alternative self-care accessible, and creates a positive community for those struggling.
Our Accomplishments
Most recently, from September 21 to September 26, 2019 we held "You Can Be Broke and Self-Care" photo interview exhibit and events at Nous Tous Community Gallery in Los Angeles. Thirteen Los Angelenos practicing self-care for their mental illnesses mind obstacles were featured in the exhibit. Besides hundreds of community attending, Roosevelt High School visited on a field trip and engaged in deep discussions on mental health. Inside the exhibit we held events including Self-Care Gift Exchange for Anxiety and Depression, Self-Care Open Mic, Meet-Up for Healers, Meet Your Local Healer and Self-Love Date Night.
For mental health awareness month last May 2019, Therapy for Latinx held "Enlace" and invited us to hold a workshop on self-care for panic attacks. Other workshops we've held are a Self-Care Workshop and Mothership Fest welcomed us in September 2018 to teach "Yoga for Mind Obstacles."
In June 2018, we held an Instagram discussion with POC healers and therapists on suicide and mental health resources that Remezcla spotlighted, and received 15k listens on Lavendaire's podcast feature of us a month later.
Since 2015, we've tabled at L.A. and SF Zine Festivals, and were at September 2018's SFV Zine Fest as well.
At zine fests and online, we offer The Strange is Beautiful Alternative Self-Help Guide which includes interviews with healers, a doctor, and French musician Soko. It also comes with yoga classes for anxiety, depression and panic attacks taught by 500 hour instructor and TSIB founder, Shannen Roberts.
In October 2018 we released our "It's not as simple as just leaving" domestic abuse awareness, free PDF zine including interviews and advice from survivors. From self-care tips to diary entries to interviews, our blog is written by a staff of all womxn of color.
Besides our blog full of self-care articles, on Instagram we post a guided meditation for #MeditationMondays and a sad song to encourage feeling your feelings for #SadcoreSundays.
One of our favorite moments was in December 2016 when 158 people participated in our online Self-Care Gift Exchange across the U.S. and in Canada.
What are we doing next? Follow our Instagram @thestrangeisbeautiful to find out.
Sending you ++posi vibes++
Shannen (Shay)
Founding Editor-in-Chief
The Strange is Beautiful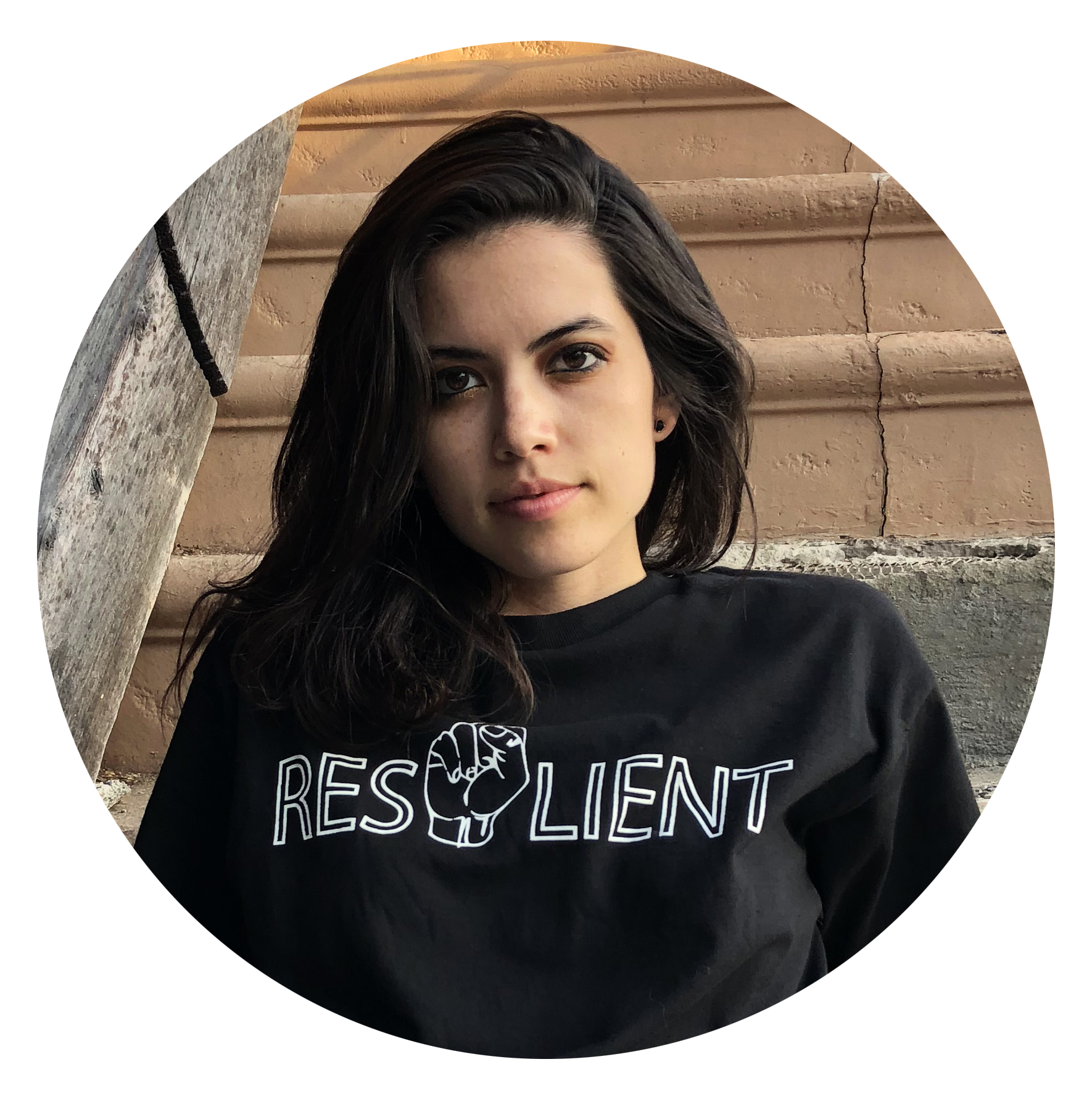 The Strange is Beautiful was founded in 2014 by Shannen Roberts.