We just released "It's not as simple as just leaving" domestic and sexual abuse awareness zine in collaboration with Cusi Coyllur!
It contains interviews of survivors, Janie Contreras Johnson, Bernadette Bolaños and Enrique Jesus Hernandez, resources and alternative self-care in the form of art, poetry and music.
Download it for free here.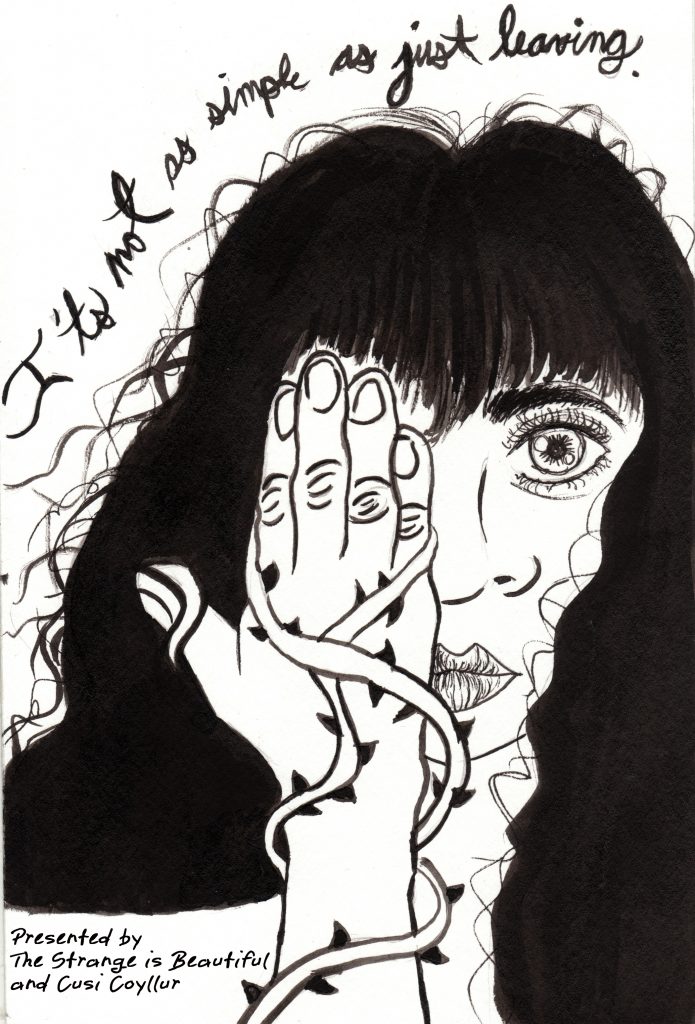 Cover art by Thanialucina Delgado.
Cusi Coyllur is the music project of TSIB's founding editor-in-chief, Shannen Roberts. Featured on Huff Post and Ms. Magazine, her latest music video "amivulnerable?" is a dance interpretation of physical, sexual, emotional and psychological domestic abuse choreographed by Alex Floyd. The end of the video brings up the ignorant question many people ask victims, "Why don't they just leave," and links viewers to our zine.
Watch her music video on domestic abuse awareness below.
Last week we had Instagram Live events on October 2, 5 and 7 to celebrate the release of our zine. It featured a reading from our editor and performance by Cusi Coyllur, a self-care activity creating affirmation flags with Janie and a music performance by Enrique. Plus, Enrique announced his music video release that we premiered on Sunday here.
Coming next, expect to see print copies of our latest zine and a video interview on YouTube of Bernadette Bolaños.