In my personal journey with mind obstacles, yoga was the first thing to help me in a huge way. After practicing at home with DVD's for awhile, I took my first studio class and immediately after it, decided to become a 500 hour trauma informed teacher. In the process of teaching, I founded The Strange is Beautiful to make alternative healing options accessible.
Now I offer online yoga classes for anxiety and depression, as well as Self-Care Workshops that combine yoga, meditation, self-massage and more.
Below are my upcoming events and links to the online classes :)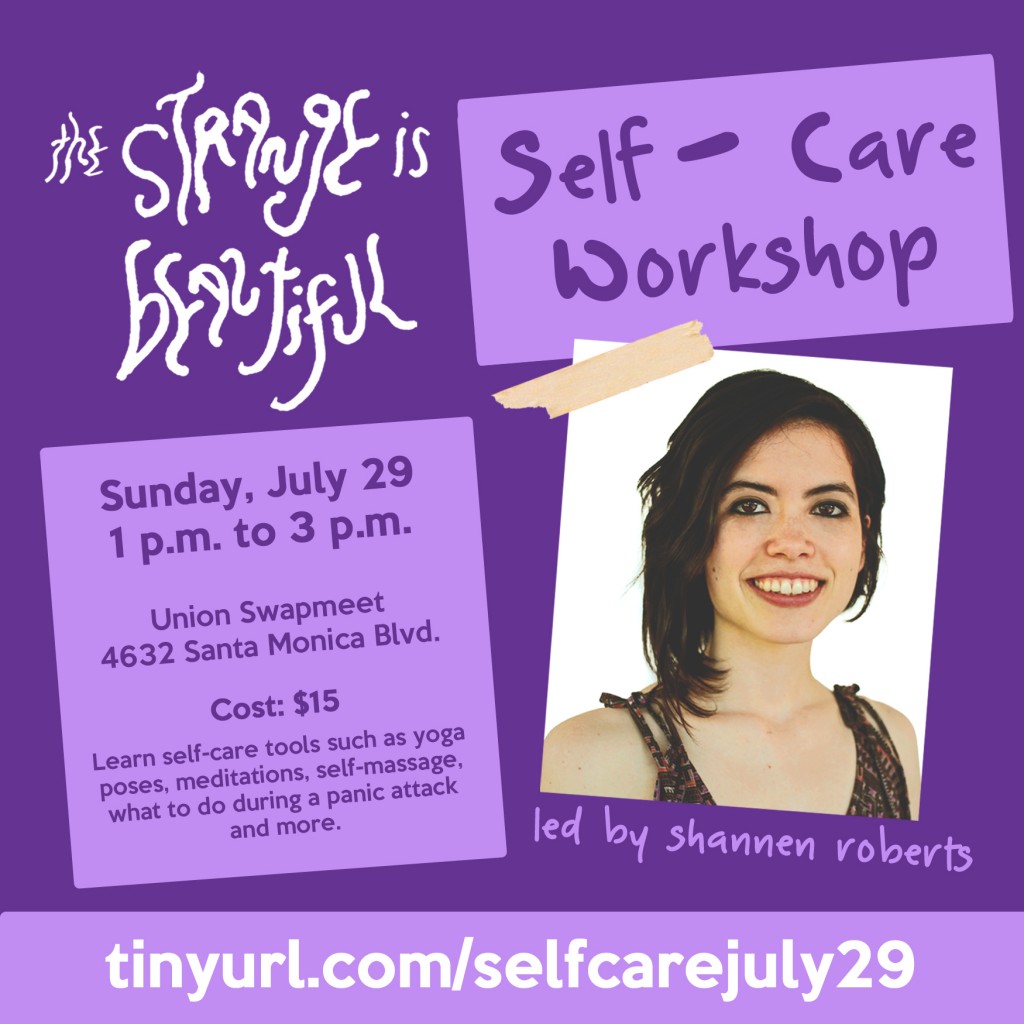 Online yoga classes:
Yoga for Anxiety
Yoga for Panic Attacks
Yoga for Tamasic Depression
Yoga for Rajasic Depression
Sending you positive vibes,
Shannen
Founding Editor-in-Chief
The Strange is Beautiful



Words by Shannen Roberts. 
Shannen is a Peruvian-American writer, musician and yogi.
Learn more about her here.