Zine #1
---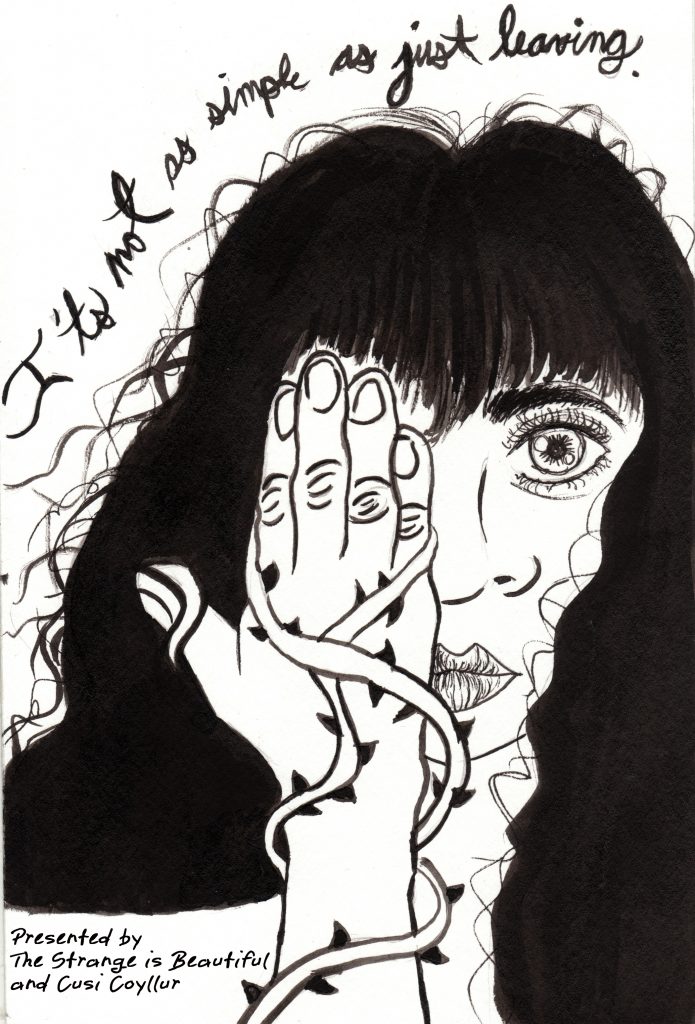 "It's not as simple as just leaving"
Domestic and Sexual Abuse Awareness Zine
Presented by The Strange is Beautiful and Cusi Coyllur

Free download here.
Published on October 2, 2017.
---
Zine # 2:
---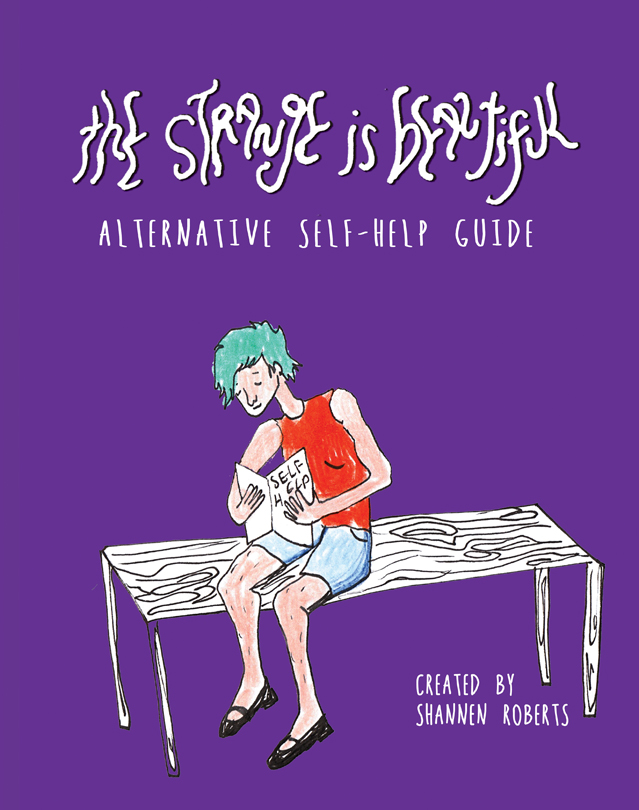 Email strangeisbeauty@gmail.com to order!
The Strange is Beautiful:
Alternative Self-Help Guide 
Created by Shannen Roberts
Print $17.00 (Limited number)
No PDF version available at this time.
Preview The Strange is Beautiful guide below:
---
 About "The Strange is Beautiful Alternative Self-Help Guide":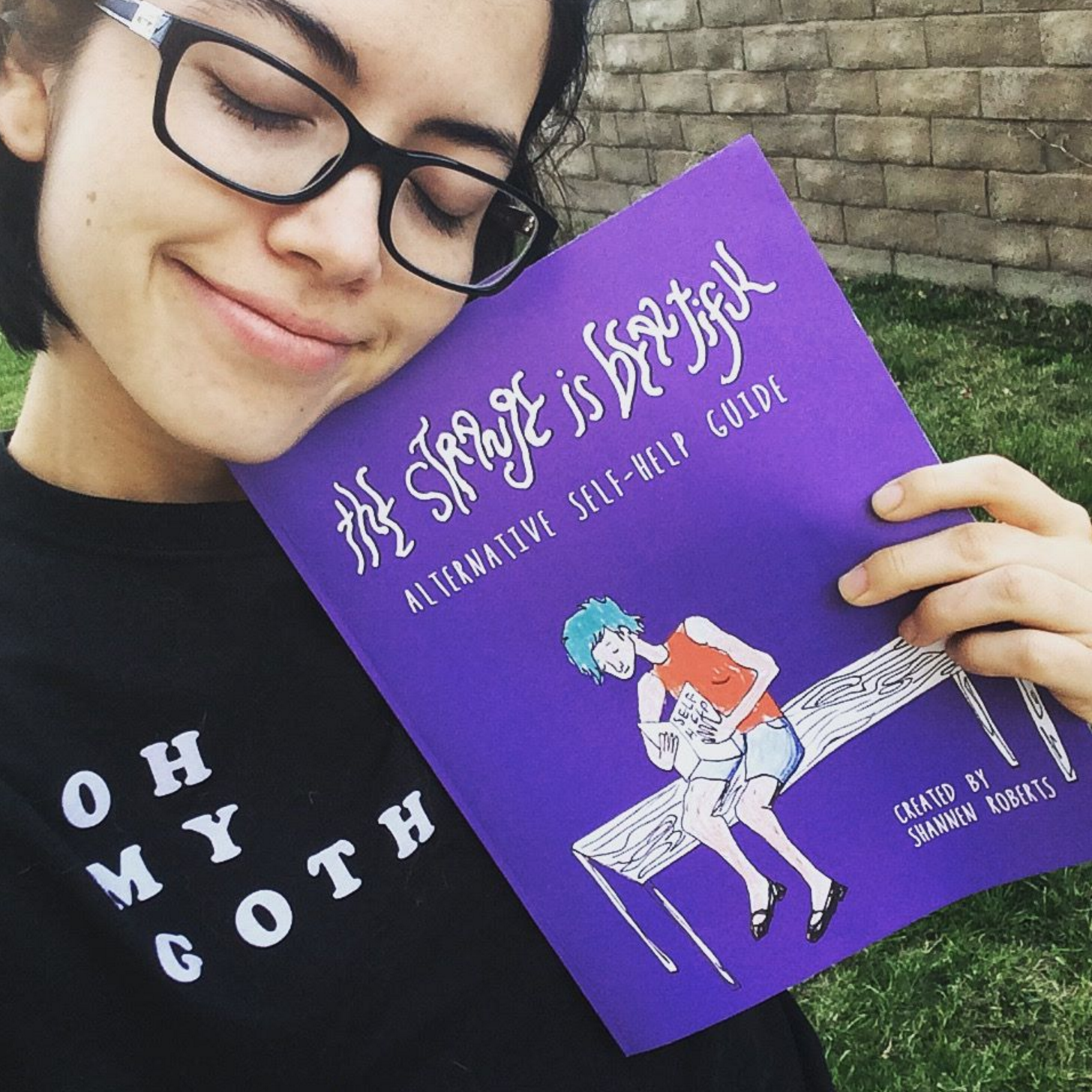 This guide will help you find holistic ways to treat not just your stress, or mind obstacles, but your self as a whole. From self-help such as yoga for anxiety and depression, self massage and things-to-do-when-you-want-to-freak-out-and-die, to interviews of musician Soko, LGBTQ therapist and an energy healer, you'll gain the tools to develop your own self-care and self-love routine!
---
Details:
The full color print guide is perfect bound, 8.5″ x 11″ and has 44 pages with an envelope inside that contains five letters of relationship advice.
---
All copies come with the following:
1. Yoga Videos


We will send you links to our four online yoga classes for anxiety, panic attacks, and two different types of depression.
2. Goodies!!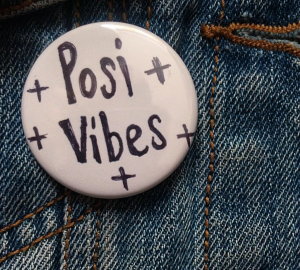 Lastly, you'll get a "Posi Vibes" button and a The Strange is Beautiful temporary tattoo.
---
Sending you ++posi vibes++
Shannen
Founding Editor-in-Chief
The Strange is Beautiful