Our mental health system has needed to be changed drastically for a long time. Suicides and trauma statistics are just now starting to be taken seriously in educational institutions – in 2018…took long enough right? – and mental health social media organizations are booming, yet options for those struggling with suicide, such as hospitalization and hotlines, are still limited with many faults.
Following Anthony Bourdain's death, Nalgona Positivity Pride (NPP), a xicana, brown, indigenous, body-positive project run by Gloria Lucas, asked their 64,000 plus Instagram followers what people struggling with suicide need. Almost 300 comments later, overwhelmingly surpassing the number of comments they usually receive, we noticed their responses shared five similar requests: someone to listen to feelings (25%), in-person visit / platonic touch (16%), someone checking in (12%), cultural change / hope (9%), and support from friends / family (8%).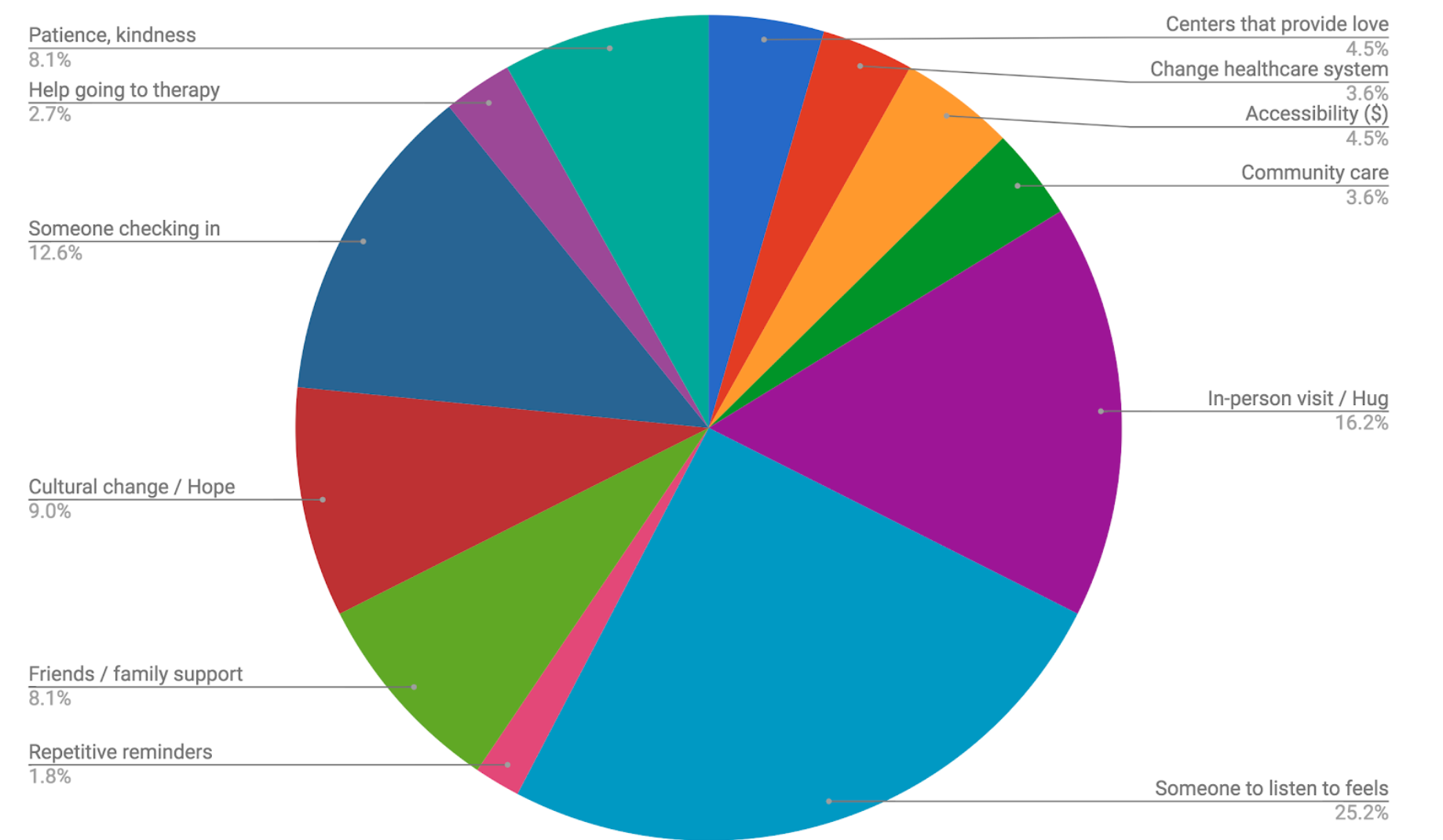 In June, we took action to find out how we can make their needs a reality.
To start, we first wanted to hear what experts had to say about the current state of our mental health system, to see it from the perspective of people who are working hands on with individuals and hearing their needs. Featured on Remezcla, on Sunday, June 24, 2018, we held an Instagram discussion with POC healers and therapists to start the process of answering exactly how our mental health system needs to be changed to better support POC struggling with suicide and other mind obstacles. Below are the four questions we prompted:
Next, we are creating articles about each question we posed in the discussion that will include research, interviews of experts, and more to assure that we define the necessary steps, policy changes, and funding needed, along with obstacles that may prevent these changes from happening.
Together we are strong.
Sending you positive vibes,
Shannen
Founding Editor-in-Chief
The Strange is Beautiful
Shannen Roberts is the Peruvian-American, founding editor-in-chief of The Strange is Beautiful, musician and yogi.
Learn more about her here.