October is Domestic Violence Awareness Month (#DVAM). We just premiered Enrique Jesus Hernandez's latest music video "theCHILD" for Sadcore Sundays and now, here is Part 1 of an interview about his EP about experiencing domestic abuse. Read the whole interview in our free zine here and see Part 2 & 3 of his interview on October 16 and 23 our blog.
---
Part 1:
"It seems like it can be… it is the story of difficult circumstance, but it's also a story of persevering despite it…"
"Those elements don't disappear because you survived and I think it's important to still recognize those things so that others can identify and maybe consider you as a source of strength."
---
During a summer night, we stood under a glowing streetlight in downtown L.A. in an alleyway outside of The Lash club. I was there to see him perform at QueerSpace, an event tailored to the expression and celebration of the queer community.
Before each show, Enrique Jesus Hernandez prepares himself by transforming his body into a moving work of art, a direct visual representation of the emotions that run rapid through his music and lyrics. I accompanied him while he decorated his skin in paint and glitter and changed out of his street clothes and into his performance attire.
As the paint settled on his body, I watched him morph into the creative light that shines brightly in the darkness of our minds.
Enrique Jesus Hernandez is, entirely, the result of kindness and triumph. In that moment, I took a piece of him with me in the shape of a memory of what beauty can be and what love always is.
I am honored to be welcomed into the home and space of Enrique to get to know him better through this interview. We have only known each other for a short period of time but I already consider him a dear friend and am grateful for his willingness to share his story.
Tell me about the name of your EP "Hunger City."
The name… the name is twofold. The name came from a feeling and the feeling was articulated by the intro to Bowie's record Diamond Dogs where he talks about rats the size of cats and the diamond dogs glaring down on Hunger City, which I think is supposed to be Los Angeles cause Diamond Dogs was a record he made in L.A.
But when I heard Hunger City it reminded me to this one moment, where I had to run out into the street in New York after an incident where my mom was hit and beat and we were sort of fleeing the apartment, but I had to wait and stay behind because my clothes were in a separate room. Because I was sleeping in the living room on a futon and my clothes were in the bedroom where my mom's abuser was.
So he went into the bedroom, slammed the door and she kind of, she ran out of the bathroom and told me to meet her downstairs. So within that pause, that space of me just waiting outside to get into the bedroom to get my clothes, I made a promise to myself to always sort of keep socks next to me and keep a change of clothes nearby so that I could always be ready to run.
And then… the person came out of the bedroom and I asked if I could get dressed. He asked where my mother was, I said she left. I got dressed and I ran downstairs and we were on 14th street and 8th avenue in the city and I jumped out of the apartment building and I was on the side walk and for the first and only time in my whole life I really felt like I was about to be consumed by the city. Because I didn't know where my mom was, I knew I couldn't go back upstairs and I thought the city was going to eat me up, but three seconds later luckily, I just have this vision of my mom swooping in, I don't know from what direction, and just grabbing my shoulder and we ran to the hospital. I think I was seven years old when that happened.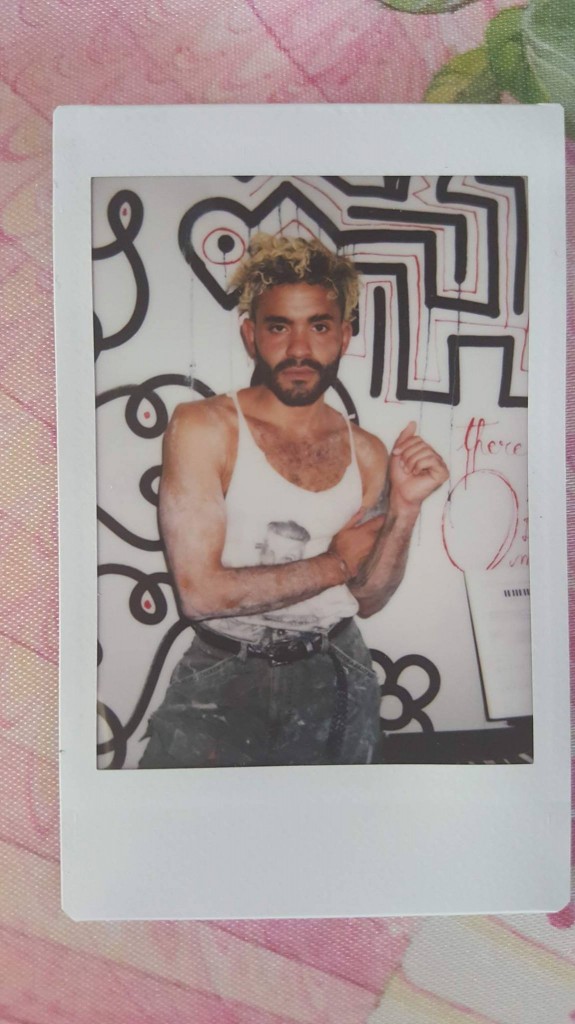 How long have you been working on Hunger City?
Hunger City's been a process … I knew that there was a story to be told even while my mom and I were in these situations. And I knew that what I was going through was different because of the living situation, staying at friends places. Looking back, there were moments of being homeless, but we always had a home to live in; it wasn't our own and my mom was really good about figuring out her stuff and trying to not let it affect me as much as possible, but I'm also pretty observant and I knew what was up and I just, I always felt special as a kid, really sensitive and I always felt like I wanted to express what was going on around me. And so there's just this backlog of keeping the memories and keeping the feelings close and as I grew up and as I started writing for school, or writing personally and developed ways to articulate what was going on inside of me these songs formed. But the first track off this project, called "theBASE" I actually wrote when I was sixteen and that was when we left for good the person who started beating my mom in front of me, at least nine years prior to that… It's my sister's dad who's the dude that did all the damage, and it wasn't until she started getting effected or being abused where I really thought I need to buckle down and just share this story because I don't want my sister to feel like she's not alone and she has me to speak to, but that feeling of loneliness and hopelessness and sort of shame, and thinking that the responsibility falls on me as the victim… like if I had done something different, if I didn't upset my mom's abuser that day maybe he wouldn't have been so upset at my mom and then maybe when my mom did this, it wouldn't have triggered him to do that. You just try and fix and revise and move forward honestly, so… when my sister started getting effected and being abused I just knew that it was time to put this project into motion, so that there can be something that… lives beyond me and is there for others to explore and discover and hopefully identify with.
You said that you were inspired by Bowie for the title, what does it mean to you now vs. what it meant to you then? Has it changed at all, the meaning?
Of Hunger City? Has it changed..? Yeah, Hunger City started out from a place of hopelessness and a place of pain and I think throughout this process of recording and performing and writing, I think for me… it's turned into a story of hope and strength… and I hope that… this is a source of strength. It seems like it can be… it is the story of difficult circumstance, but it's also a story of persevering despite it and I try and stay true to my own experience of still being affected, there's still trauma relationship stuff that I have to figure out, things that are very inappropriate for a child to experience, very inappropriate for anyone to experience. Those elements don't disappear because you survived and I think it's important to still recognize those things so that others can identify and maybe consider you as a source of strength. Even if someone identifies and that feeling of loneliness is lifted, that's a start and a step toward healing. So that's what Hunger City's turned into, some sort of personal purge of like, "This fucked up stuff is happening to me"… excuse me. You can curse (laughs)… to more of a statement of like, "if this is going on, it's not the end. It's just a part of a story that you get to have continue."
---
See Part 2 and Part 3 of his interview on October 16 and 23 on our blog.

Read the whole interview in our free zine here.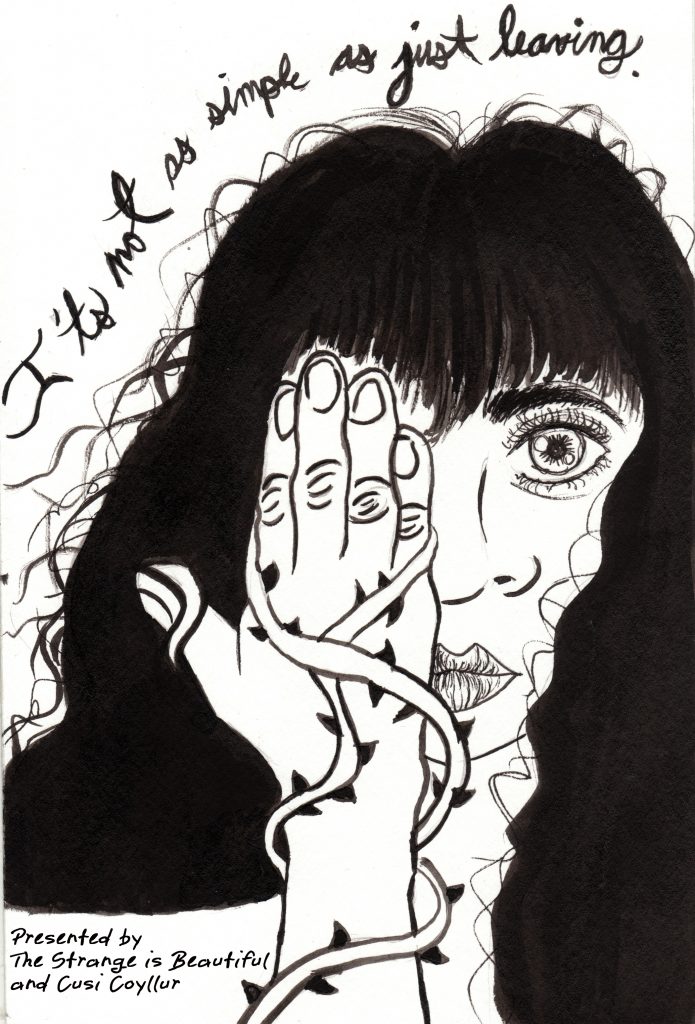 ---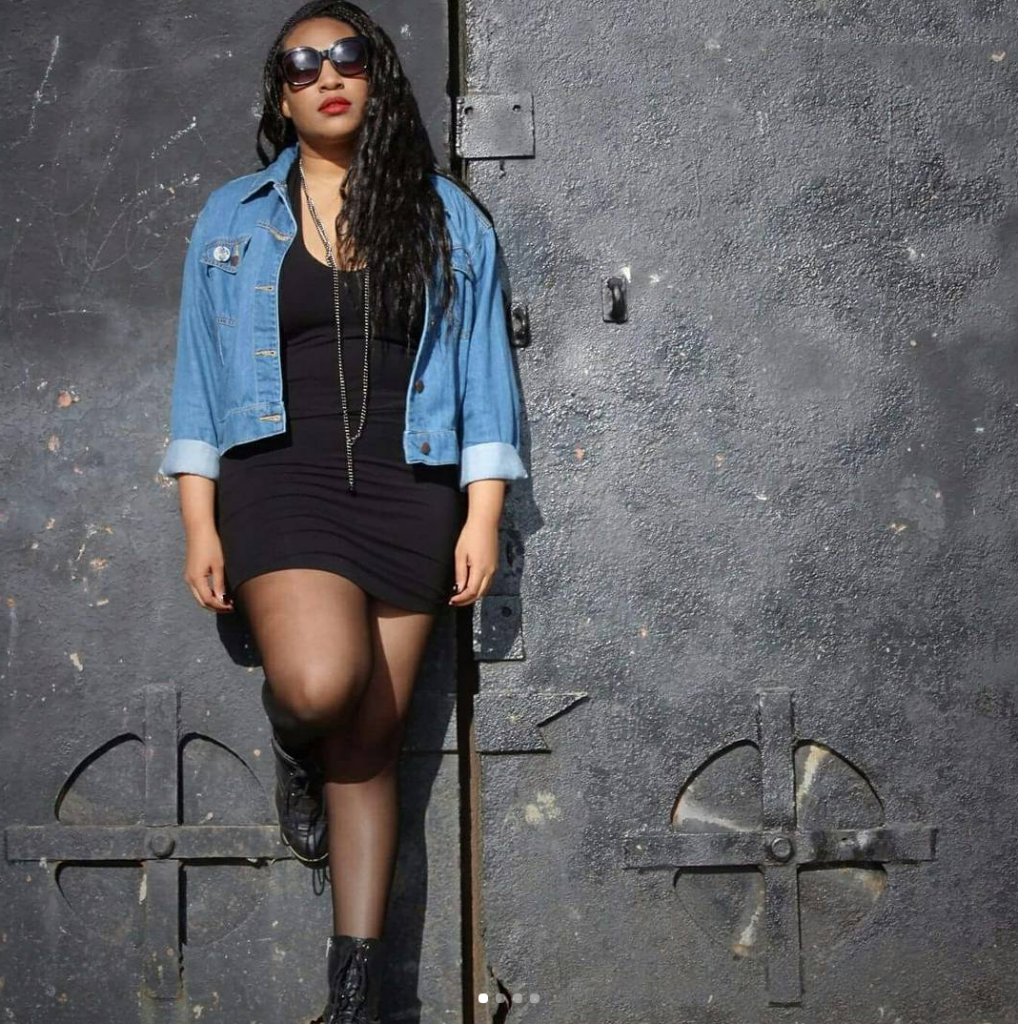 Georgia St. Jones is a California broke girl using music, art, and literature as a way to be universal and staff contributor for The Strange is Beautiful.
Follow her here: Instagram, SoundCloud.
See her latest posts here.