Preparing your own meals is a part of self-care that can be ignored or easily forgotten. Sometimes we feel too exhausted to cook and we find ourselves in the habit of eating fast food that can end up being the reason we continue to feel sluggish and heavy. Buying so much fast food also drains the wallet and the cost of those burgers and fries can really add up.
I've found that cooking for myself accomplishes a few things: it saves me money, engages me in something productive, and helps me stay mindful of portion control and what I put in my body.
In this post, I'll be sharing my favorite quick and easy meals that don't break my budget. There will be one idea for each meal of the day: breakfast, lunch and dinner. Each meal is made with ingredients that are found at the 99 Cent Store chain or otherwise under 5 dollars at your local grocery store.
Breakfast:
Cheese & Veggie Omelette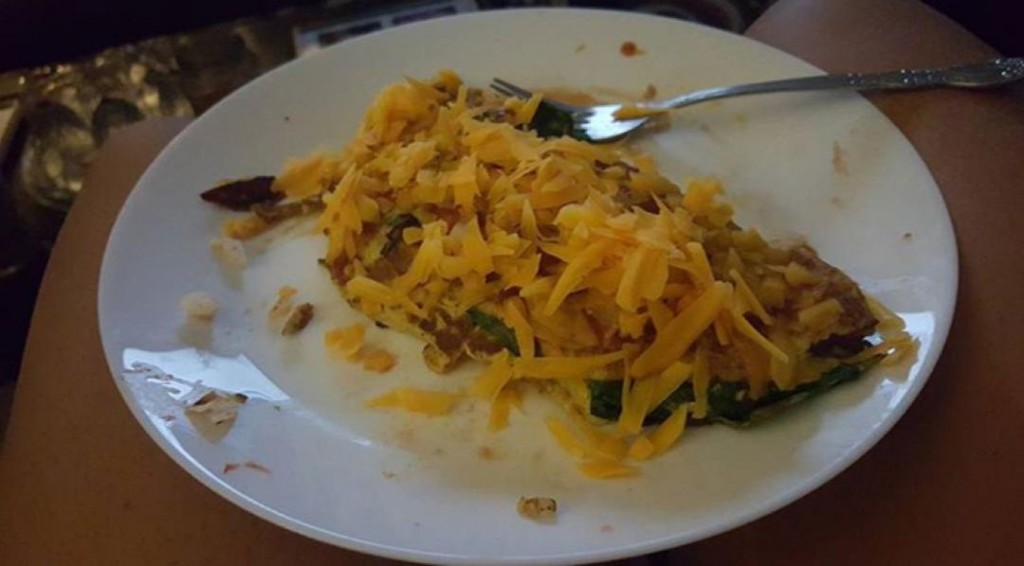 Eggs, salsa, cooking spray, vegetables and seasonings are all available at the 99 Cent Store. Cheese can be bought for $2-4 at any grocery store.
What you'll need: 2 eggs, garlic salt, pepper, cheese of your choice, veggies of your choice, cooking spray, red salsa. (I use sharp cheddar, spinach, green onion and mushrooms)
Directions:
Chop veggies into small pieces as to not make the omelette too heavy to flip. Grate cheese. Set aside.

Crack 2 eggs into bowl, add pepper and garlic salt to taste and whip using fork or beater.

Spray medium or large pan with cooking spray. 

Heat pan over medium fire.

Pour eggs into pan.

Let eggs cook for 30 seconds to 1 minute or until bottom is firm.

Add diced vegetables.

Fold over.

Flip to continue browning each side until eggs are cooked all the way through.

Set omelette on plate and top with cheese and salsa.
*Note: adding cheese to the omelette while cooking can be messy, so adding it after is better for clean up.
Lunch:
Loaded Ramen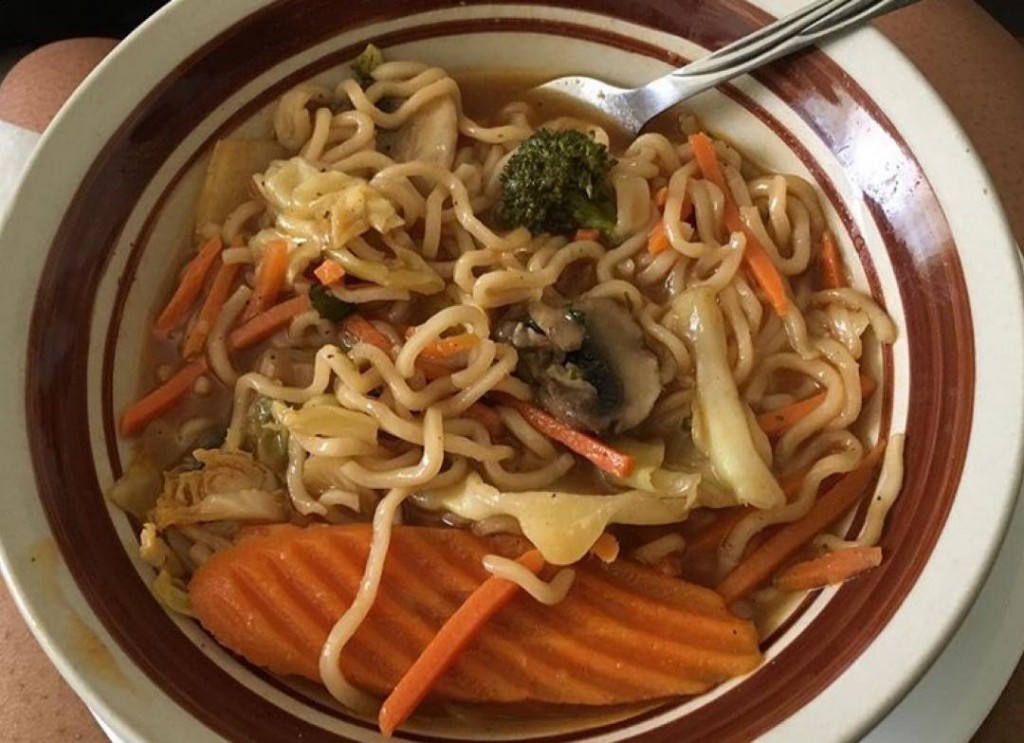 Top Ramen, vegetables and seasonings are available at the 99 Cent Store. Both Sriracha and bagged vegetable medleys are $2-4 at any grocery store. Cooking oil is at any grocery store for as low as $3 a bottle.
What you'll need: 1 bag of Top Ramen (just the noodles, not the seasoning packet), veggies of your choice, cooking oil, Sriracha, salt, pepper, ginger, garlic powder. (I use vegetable medley bags that include broccoli, kale, carrot slices and peas. And I add spinach and mushrooms that are bought separately)
Directions:
Pour 2 cups of water into small pot, place over medium heat and bring to a boil.

In a small skillet, heat 1 tablespoon of cooking oil.

Saute veggies until cooked. 

Open Top Ramen bag and put noodles into boiling water.

Let noodles soften.

Drain water if you don't like a lot of broth, otherwise draining isn't necessary.

Add cooked veggies to ramen.

Add Sriracha and seasonings to taste.

Stir until noodles and veggies are completely cooked .
*Note: One bag of Top Ramen can be split into 2 servings when adding the vegetables.
Dinner
:
Cauliflower Tacos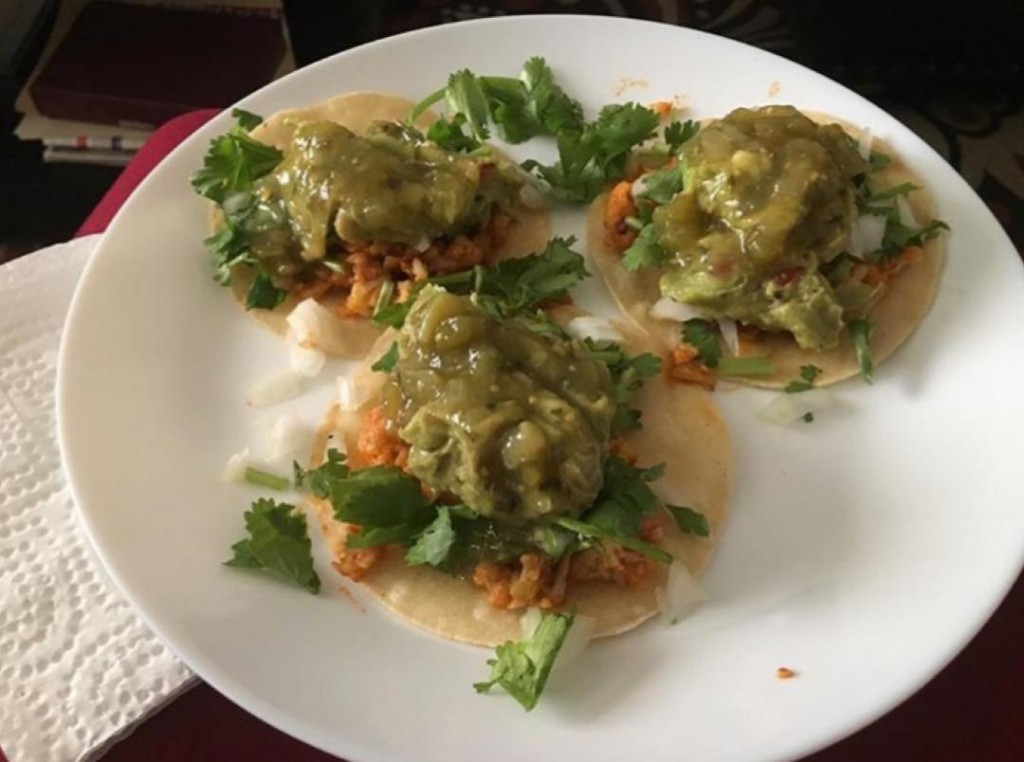 Corn tortillas, lemons or limes, onion and salsa are available at the 99 Cent Store. At any grocery store, cauliflower is about $2-3/head, bagged cauliflower is $3-4/bag, taco seasoning mix is from 40 cents to a dollar per pack. Cilantro is about 30 to 50 cents a bunch. Cooking oil is $3+ per bottle. Guacamole prices vary on brand and store chain, but I spend $3-5 dollars on fresh guacamole at Winco, priced per LB.
What you'll need: 1 head or bag of cauliflower, 1 packet of taco seasoning mix, 1 pack corn tortillas, salsa, guacamole, onion, cilantro, lemon or lime, cooking oil
Directions:
Chop cauliflower florets to desired consistency. Set aside (sometimes I chop using a knife, other times I grind the cauliflower with my hands).

Heat 2 tablespoons of cooking oil in large pan.

Add ground cauliflower to heated oil.

Stir and saute over medium fire until the cauliflower is soft.

Gradually add 1 pack of taco mix (I use a full pack, but that might be too much for others, be sure to add to taste).

Stir until cauliflower is fully softened and evenly browned from seasoning.

Turn out fire, cover and let sit.

Chop onion and cilantro (if you'd like, mix together and put in container, otherwise put them in separate containers).

Cut lime or lemon slices.

For tortillas, heat 1 tablespoon cooking oil in large pan and fry tortillas to liking.

Put spoonful of cooked cauliflower into your tortilla.

Add onion, cilantro, salsa and guacamole.

Squeeze lemon or lime juice on taco.
I hope you enjoy all of these recipes and that they inspire you to expand and create your own meals on a budget!
---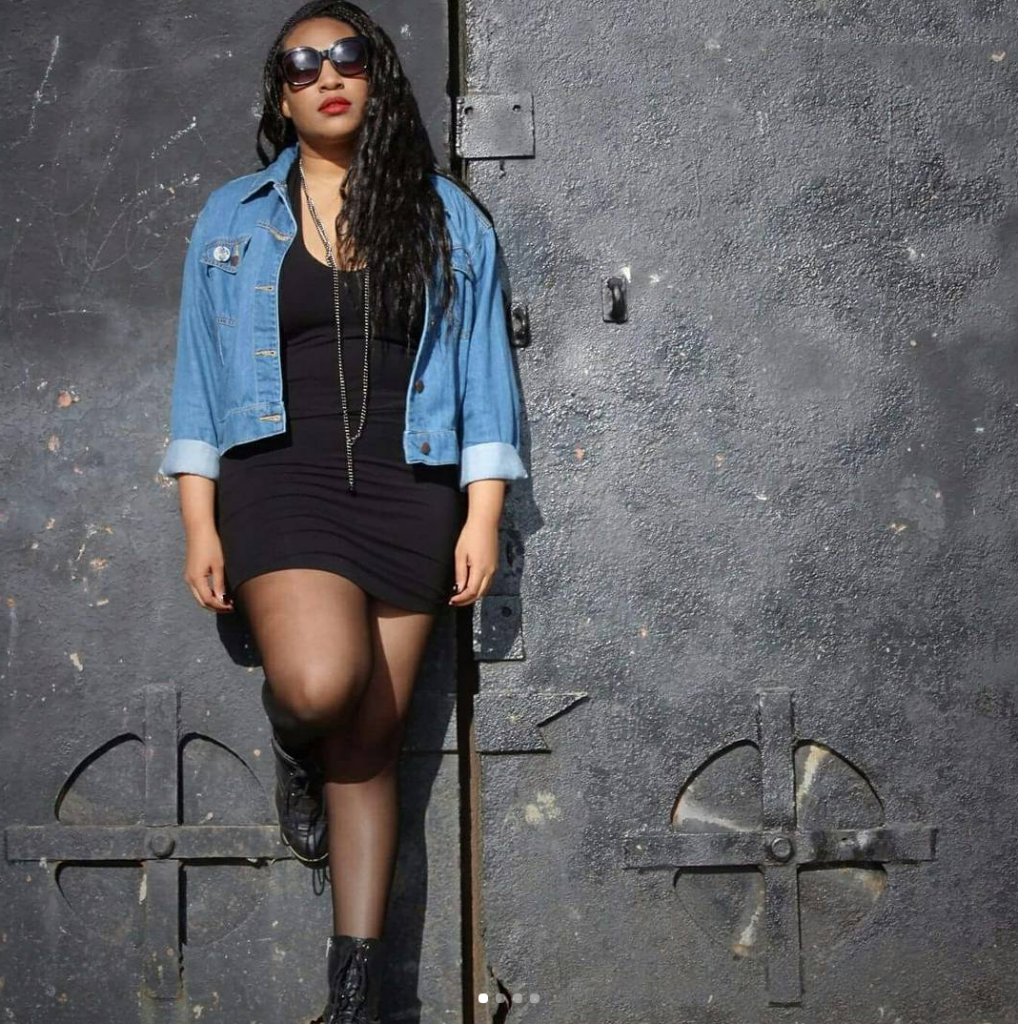 Georgia St. Jones is a California broke girl using music, art, and literature as a way to be universal and staff contributor for The Strange is Beautiful.
Follow her here: Instagram, SoundCloud.
See her latest posts here.