Self-massage is one the greatest forms of self-love. Set aside time for date night with yourself, get naked (I'm not kidding), and simply use your fingers to knead and caress your skin from your scalp to your toes while talking to your body. Ask your body how it's feeling, what it needs, what it wants, and tell your body thank you and I love you. I like to start standing up, and work my way down to my feet so I'm in a forward fold with my hands on top of my feet (see this link). Hang there and breathe in relaxation, bliss and love. You can use coconut oil, massage oil, or essential oils such as lavender to calm, or peppermint to open and bring down inflammation.
It's hard to massage your whole body with just your fingers, so below are instructions on how to massage your feet, back, shoulders, neck, head and legs with tennis balls (tennis balls are your BFF !!), plus suggestions of other self-massage tools. Keep your clothes on when you use the tennis balls, otherwise you might get a "rug burn." Restart, refresh and fall in love with yourself xoxox.
Massage Your: Feet
Feet, you know, those things you walk on everyday that support your whole body.
Click here to see the below image enlarged.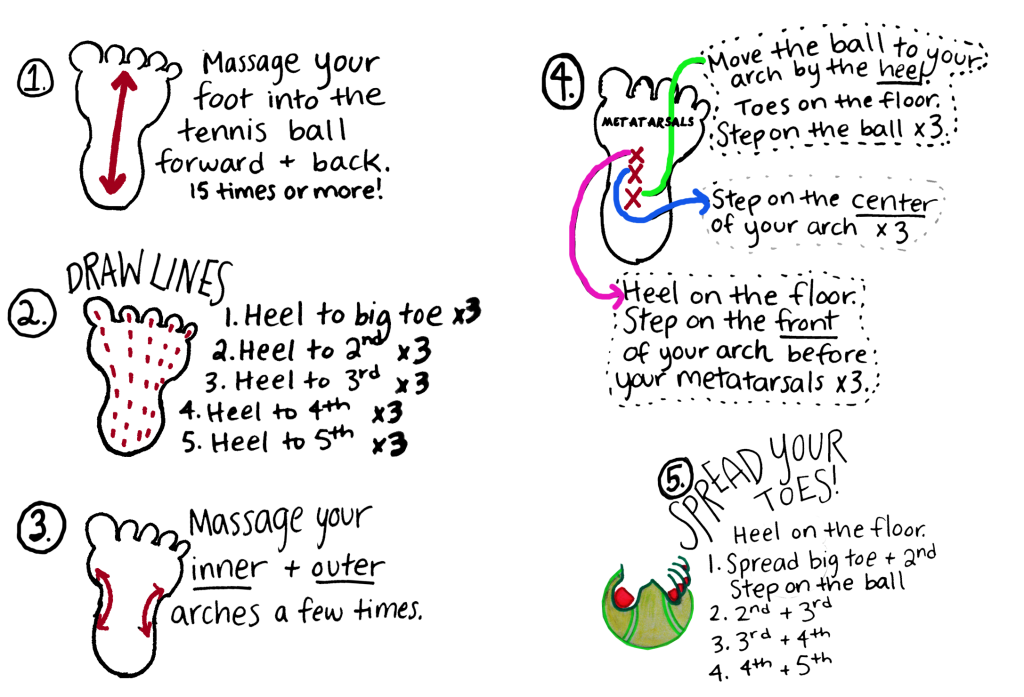 Massage Your: Back, Shoulders, Neck  
1. Lie down on your back with your knees bent.
2. Place two tennis balls below your neck and right by the sides of your spine, but never on it!
3. Lift your hips up and move your torso toward your head to draw lines straight down your spine all the way to your sacrum, that bony structure by your butt.
4. Roll up and down the sides of your spine as much as you'd like. When you get to the butt, rock side to side.
5. Roll all the way back to your shoulders and pause.
6. At your shoulders, make shoulder circles with one shoulder at a time, then move side to side so the ball moves over the shoulder blade and back toward the spine.
7. For the neck, place the tennis balls right where your upper back ends and your neck begins on the sides of your spinal cord. Place your hands by the tennis balls so they don't slip out. Lift your hips up and move your torso so the balls move up the neck to where your head begins, and back down. Hold at any knots that you find.
Neck Massager Tool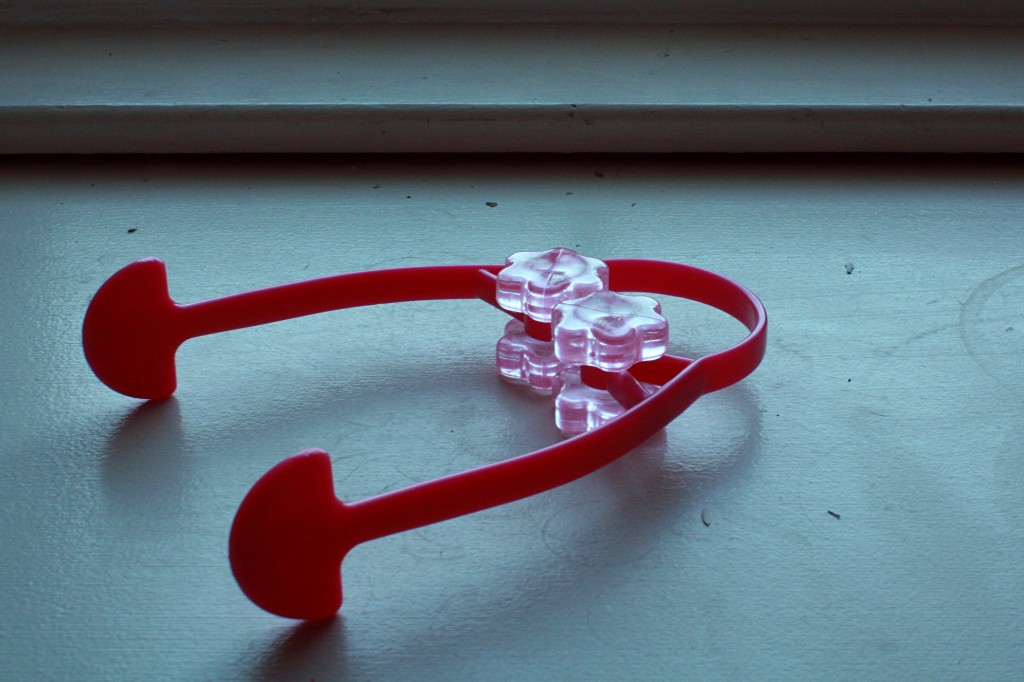 $18.85
Another way to massage your neck is with this adorable tool from Daiso! Place a thick rolled up towel on the floor, and place the tool on top of the towel. Lie down on the tool and hold at pressure points and knots that you find. You can also use it sitting up. Locate your local Daiso store here.
Massage Your: Legs  
1. Lie down on your stomach and place one ball above your knee.
2. Use your hands to roll your body toward your feet so the ball moves up toward your hip flexors.
3. Take this a couple of times, then repeat on your side leg.
4. Still on your side, bend the knee of the leg you've been massaging, and place the tennis ball on the cushy part of your side knee.
5. Massage the knee area and thigh.
6. Again, still on your side, you can also place the tennis ball into your hip closest to the floor, right before the butt, and massage in circles.
Leg Massager Tool
$34.93
If it's in your budget, the Grid Foam Roller from TriggerPoint is a less intense leg massage tool than using tennis balls, and evenly smooths out knots and tension.
Head Massager Tool
Starts at $2
This is one of the simplest and cheapest massage tools out there that stimulates  innervation, light touch that excites nerve endings and releases endorphins. Endorphins are a set of hormones that reduce pain and stress in the body. It also gets blood flowing into the scalp through a process called vasodilation, both of which promotes relaxation and feelings of happiness. It feels especially sensational if you use it by the neck (ugghhh I melt every time). There's a ton of them available on Amazon.
---
This article was originally published on February 13, 2016 in our print "The Strange is Beautiful Alternative Self-Help Guide."

---
Words by Shannen Roberts.
Featured artwork by Diana Flores.
---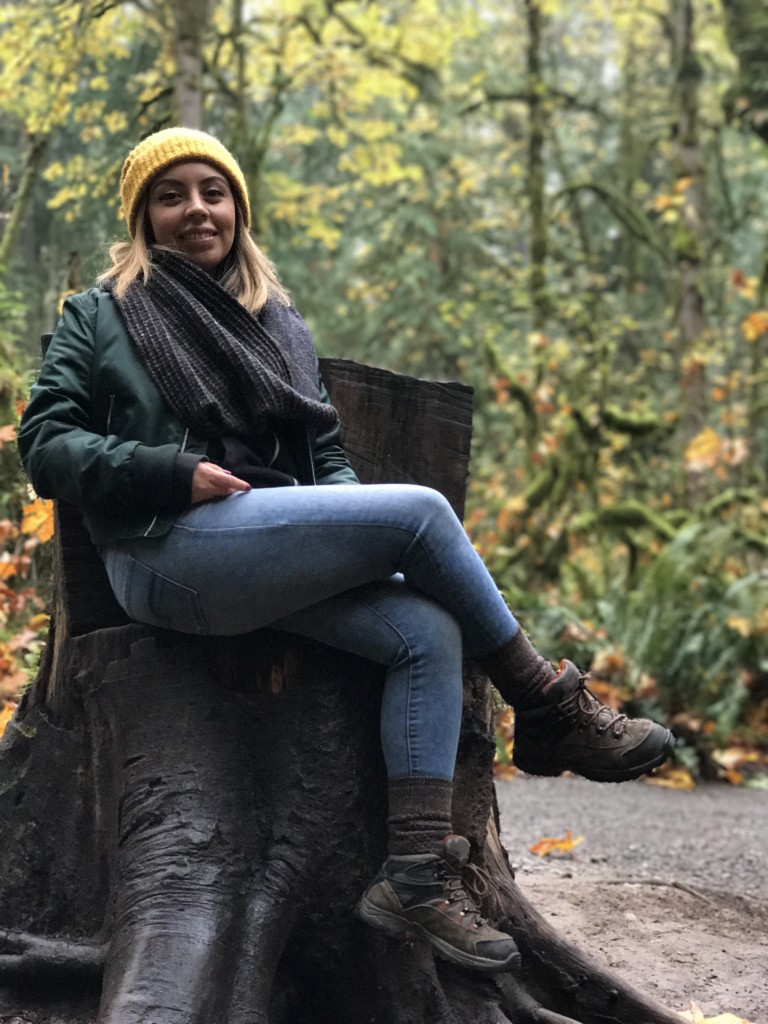 Diana Flores (she/her) is a very indecisive girl who likes to paint her feelings.
She creates art for The Strange is Beautiful, and also sells her visual art and embroidered work here.
See her latest TSIB posts here.
---
Sending you positive vibes,
Shannen
Founding Editor-in-Chief
The Strange is Beautiful
Shannen Roberts (she/her) is the Peruvian-American, founding editor-in-chief of The Strange is Beautiful, musician and yogi.
Learn more about her here.