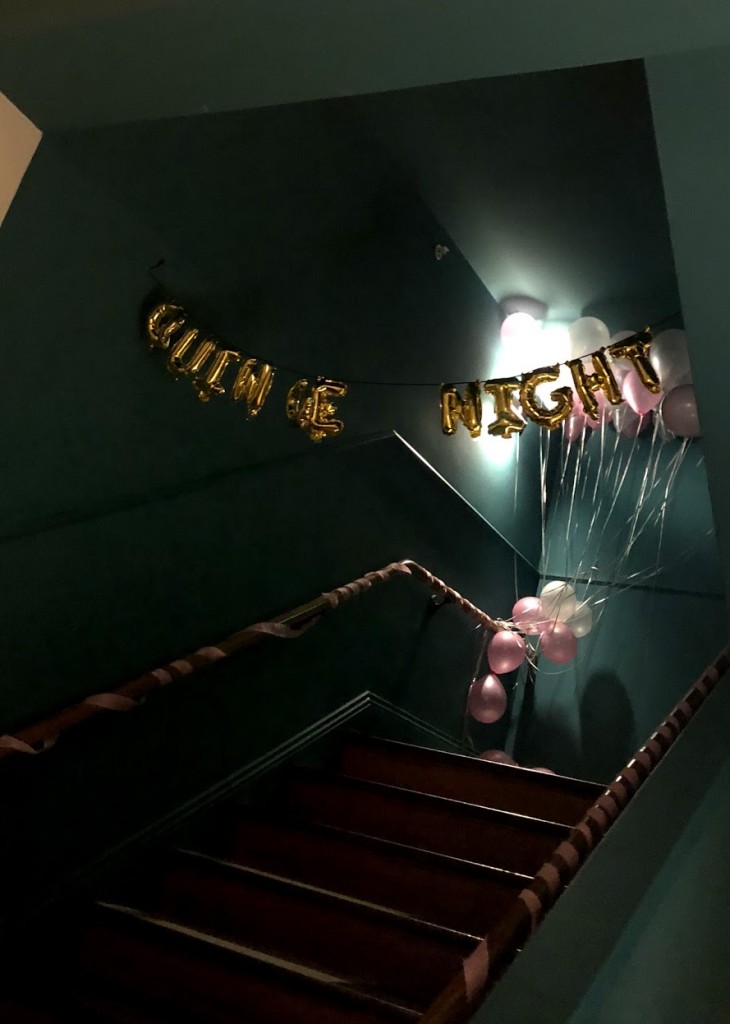 On January 28 at the Lodge Room in Highland Park, music reverberated against the walls and the stairs creaked under the pressure of party-goers ready to go to the event upstairs. Gold balloons spelling out "Quince Night" as well as pink and white ones decorated the stairwell. Groups of people crowded the entryway, laughing and talking as they waited for the musical acts to start.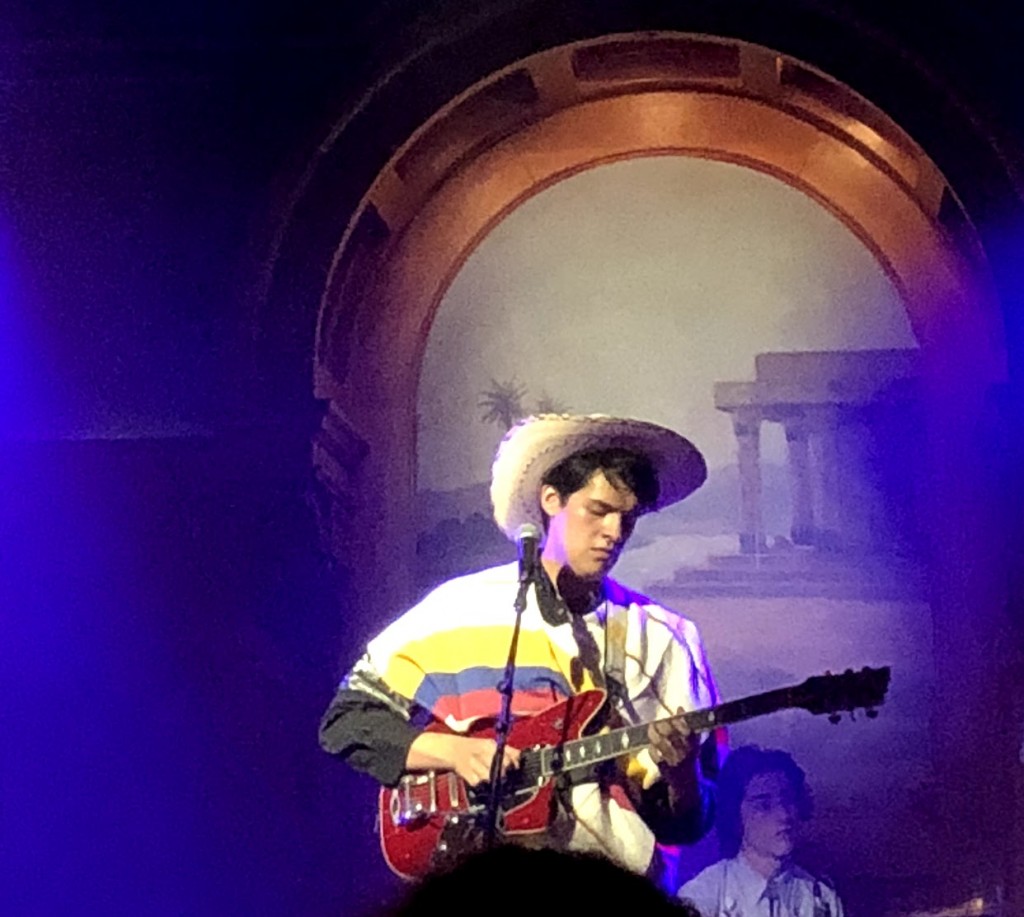 Omar Apollo (above) and TEMPOREX (below).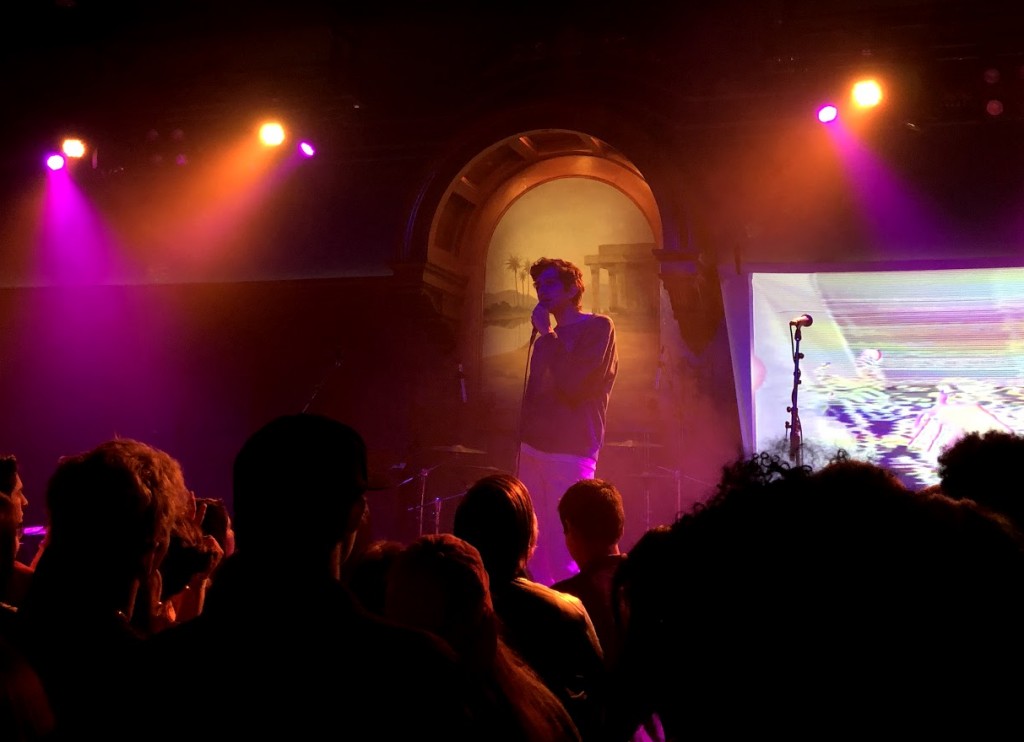 Tres leche cake was served in a little hallway, a donation by Lets.Give. Local, Latinx-owned businesses, such as Mi Vida, vended to support the common goal of TPS and DACA recipients. "Solidarity for Sanctuary: Quince Night" was a community quinceñara with an important message, we are all family and together we have sanctuary.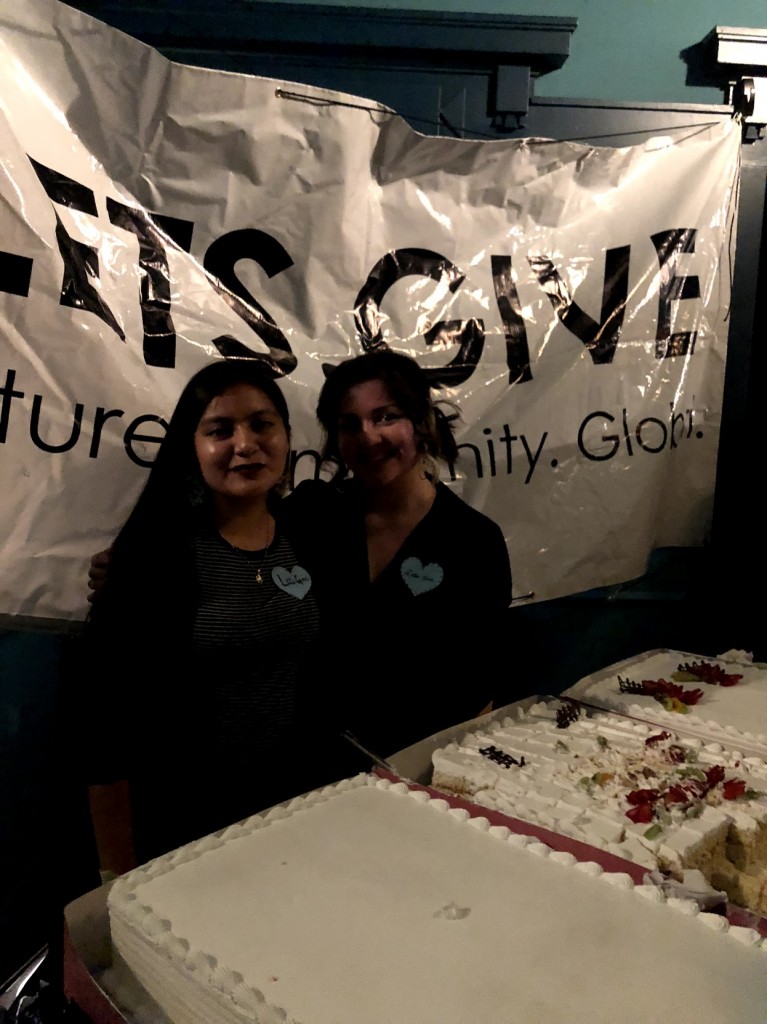 Familiarity is important, especially in such a politically turbulent climate. By bringing the tradition of a quinceñera into the context of a fundraiser for DACA and TPS beneficiaries, "Quince Night" melds togetherness in both a personal and political way. Actions from the current administration feels like an attack on Latinx and other marginalized groups. When the government itself wants to impede the existence of certain people, what recourse do they feel they have?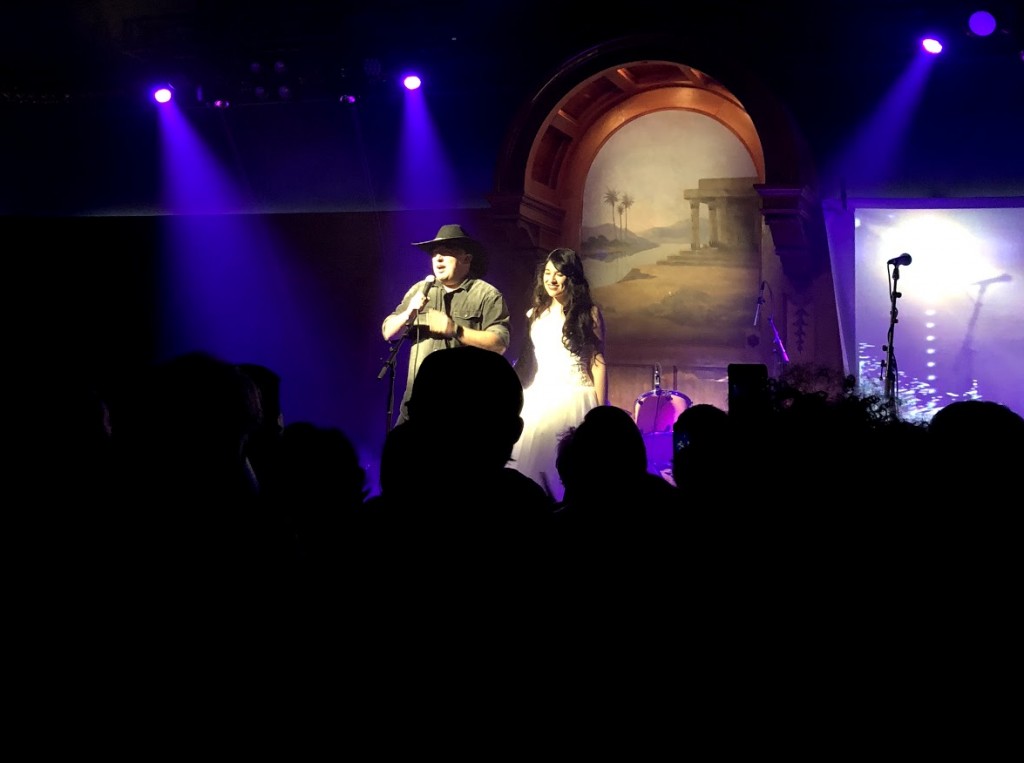 Johan Moreno (left) and Alexis Chavez (right), owners of WLDCARD.

During this difficult time, events like "Quince Night" are important, not just because of the money raised, but because it is a space for guests to soak in solidarity and share resources. Self-care and healing is possible and essential on a community level. Bringing like-minded people together develops a strong system of support, valuable to one's mental health.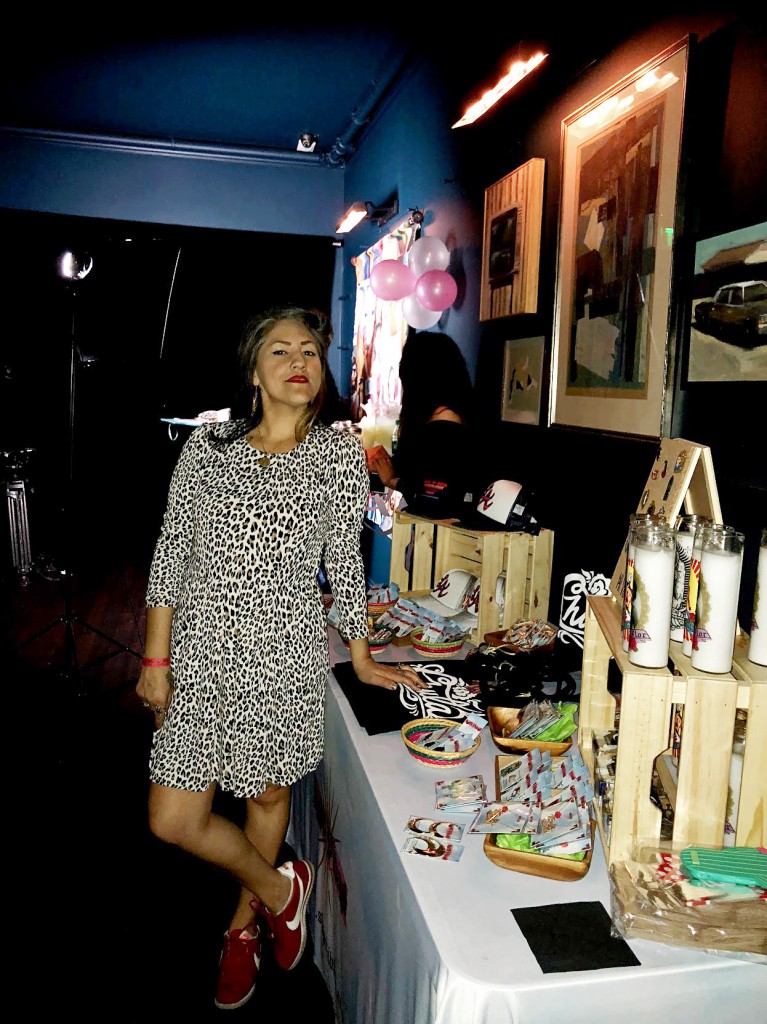 Mi Vida booth (above) and Lets.Give fundraiser for school supplies (below).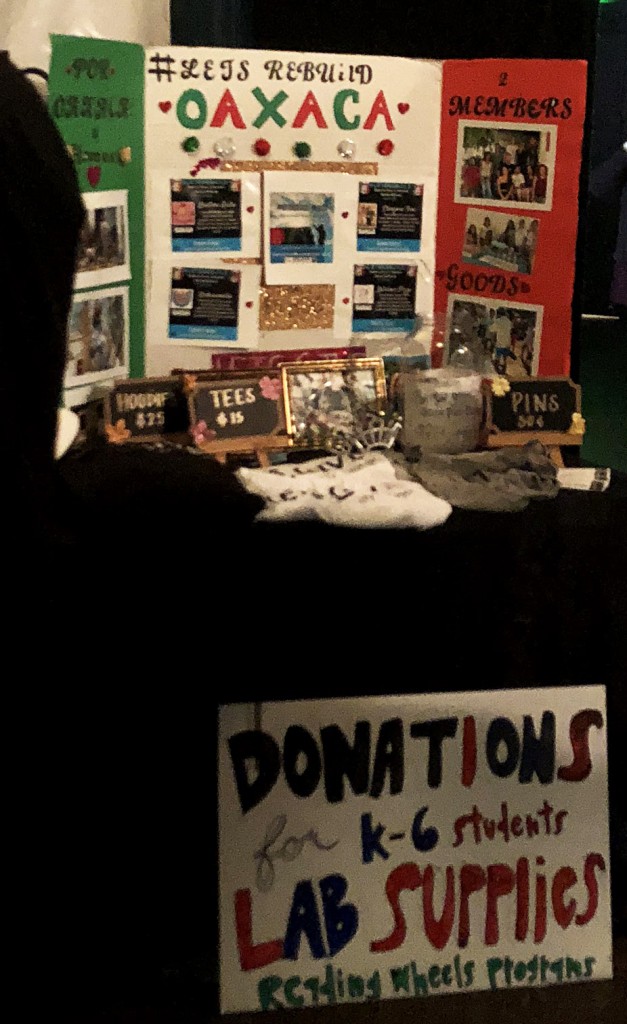 Another symbolic factor is the location of  "Quince Night." Like many parts of Los Angeles, Highland Park is undergoing gentrification. Many, including myself, have argued that gentrification is a form of violence. It's an erasure of ethnic and racial groups that have been there for decades. It's an erasure of history that threads trauma into our DNA. By having "Quince Night" in Highland Park, it is a way for the neighborhood to fight against changes and collectively heal.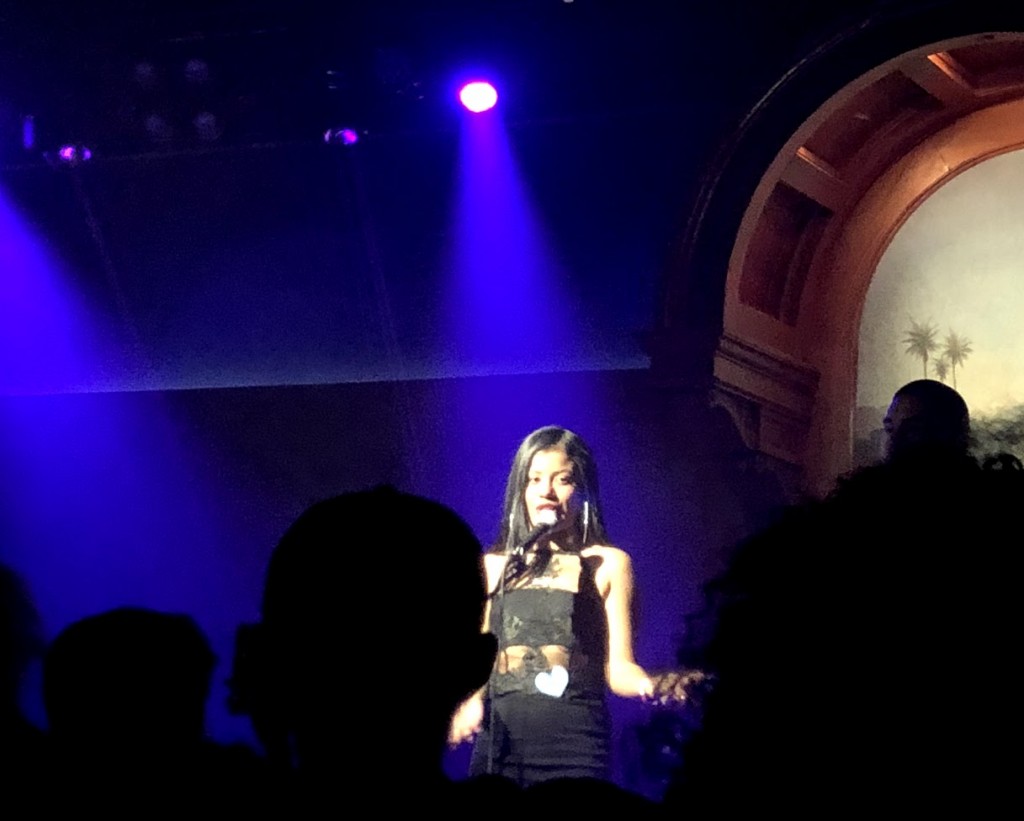 Naomie Coronado, founder and CEO of Lets.Give.

Trump's presidency has caused many to become depressed or anxious. Emboldened racists, threats to one's status in the U.S, separation and attacks on the livelihoods of marginalized communities have all occurred since his inauguration. While it is easy to blame one man for the radical changes, it's systemic injustices over centuries causing people to suffer today. "Quince Night" teaches us that even amid oppression and adversity, a group can come together and take care of each other.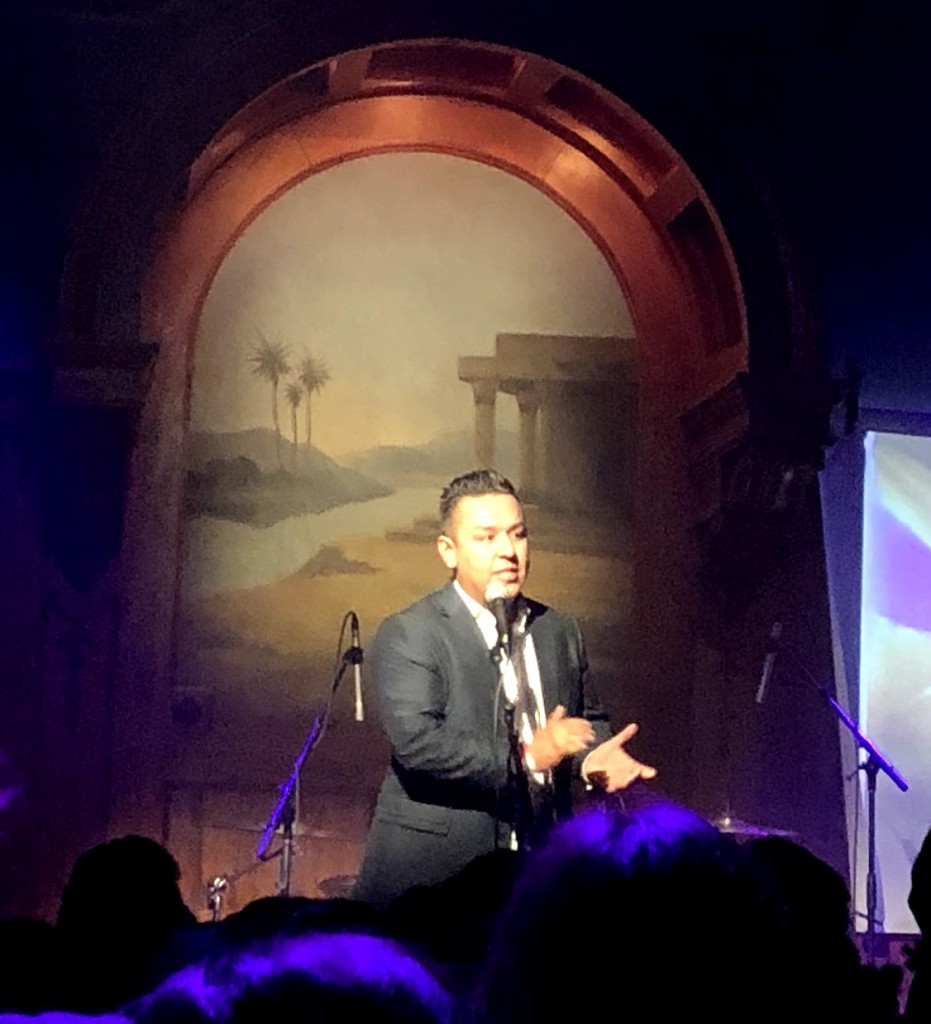 Ivan Ceja, co-founder of Undocumedia.
"Solidarity for Sanctuary: Quince Night" was presented by mija mgmt, WLDCARD, Viva Presents and Sid The Cat Presents. All proceeds went to Central American Resource Center (CARECEN-LA). Performances were by Omar Apollo, Brainstory, TEMPOREX, Hana Vu and special guests. DJ sets were by Que Madre from Chulita Vinyl Club and Florista from OYE.Fest. Supported by Councilmember Gilbert Cedillo, Hood Digest, Lodge Room Highland Park, Bella Dona, Mi Vida and Lets.Give.
See the past Facebook event page here.
---
Words and photos by Kelly Duarte.
Edited by Shannen Roberts.
---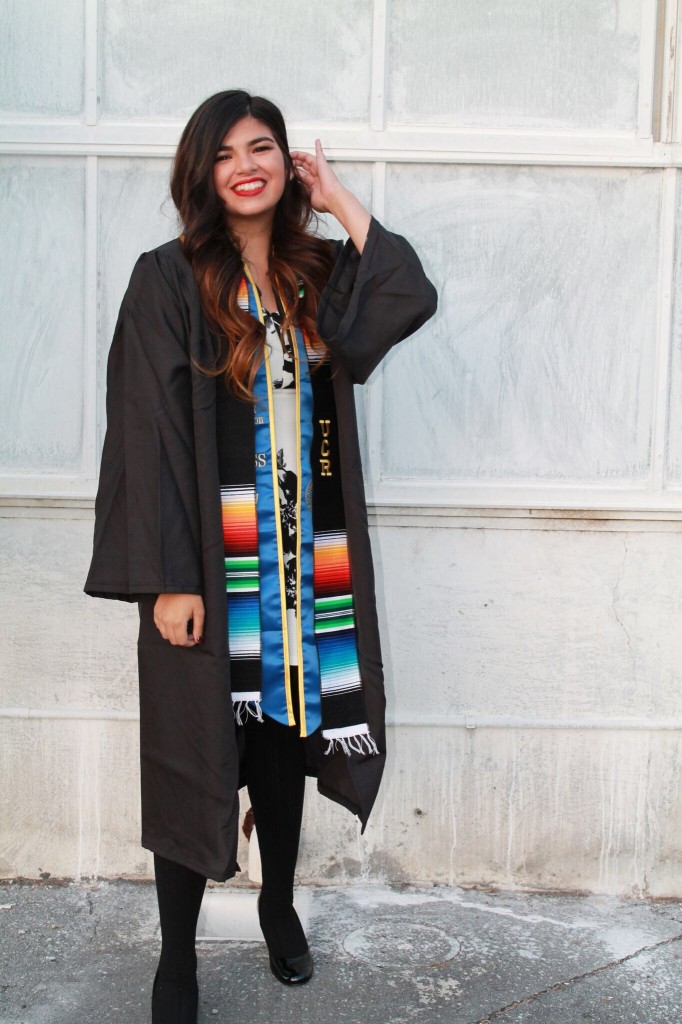 Kelly Duarte is a Guatemalan-American writer and artist that's really into pop culture (probably too much).
Learn more about her here.
Read her posts here.
---


Shannen Roberts (she/her) is the Peruvian-American, founding editor-in-chief of The Strange is Beautiful, musician and yogi.
Read her posts here.