"You Can Be Broke and Self-Care" is a photo interview exhibit featuring 13 people in LA with mind obstacles (that's what we call mental illnesses) practicing alternative self-care authentically in their home or space.

It was created by Shannen Roberts (she/her), the queer, Peruvian-American founder of The Strange is Beautiful. Spanish translation completed by Angelica Ravelo Franco (@ange.ravelo & angemerce79@gmail.com).
Our intention is to show that self-care doesn't require spending a lot of money, or wearing expensive clothes. It is a rebellion against capitalism and societal expectations that productivity always has to be making or spending money.

We held an exhibit showing of it in Los Angeles at Nous Tous Community Gallery from September 21-26 with self-care events too! Below are photos from the exhibit and events.
Want us to bring the exhibit or events to your college, high school, or organization?
Email strangeisbeauty@gmail.com to book the exhibit and/or events!
Learn more about The Strange is Beautiful on our Instagram Live series starting October 2019 or on our site TheStrangeisBeautiful.com.
Day 1: Opening Day
Self-Care Gift Exchange for Anxiety & Depression
Email strangeisbeauty@gmail.com to receive instructions to create your own Self-Care Gift Exchange for Anxiety & Depression!
Self-Care Open Mic
Thank you to all the performers!

Featured Artists:

Name: féi hernandez
Mind Obstacles: PTSD, anxiety, panic attacks
Self-Care: Anime binge watching accompanied by spicy Masman Curry
Bio: A Mexican trans non-binary writer, visual artist, actor, and spiritual healer.
@fei.hernandez
feihernandez.com
Name: Lorena Lopez
Mind Obstacles: Anxiety and stress
Self-Care: Bathing with lit candle and drink if choice with music or Netflix, skating alone to random places and writing
Bio: A sick freak, big book collector, art part taker, frustrated writer, shy singer, dancing in the rain, spider lover & Semi constant but, proud Youtuber.@spiderwebslayer
Name: Magdalena Sol
Mind Obstacles: Depression and anxiety
Self-Care: I practice forgiveness. I am gentle to myself and my thoughts. I have various mantras to ground me when life overwhelms me. Anxiety is a bitch who keeps me on my toes, but breath control is everything.
@msmaggiemay_i

Name: Jocelyne
Mind Obstacles: Depression/Anxiety
Self-Care: Writing@jocemite

Other performers:

@uglykidculture, @artuphawthorne, @_elvampiro, @ariel51_comedy, @hausabandla, @sarahagbelusi, @sapphicpanda and more.
Thank you to Existimos (@existimos.co) and As Told By You (@astoldbyyou) for collaborating on this open mic.

Huge thanks to Tiffany Hudgins and Sam Sobo for helping set up the exhibit for 5 hours the night prior.

Thank you to Sam Sobo for bringing the speakers and running sound for the night.
Day 2: Community Healing
Download 130+ List of LA Mental Health Resources below.
Email strangeisbeauty@gmail.com for us to add you to the list.
Healers Meet-Up
This was for Los Angeles healers to meet each other and discuss questions on how to better care for those with mind obstacles.

Many of the questions were from a mental health, trauma-informed, decolonization, and social justice perspective.
Download questions for healers to think about below: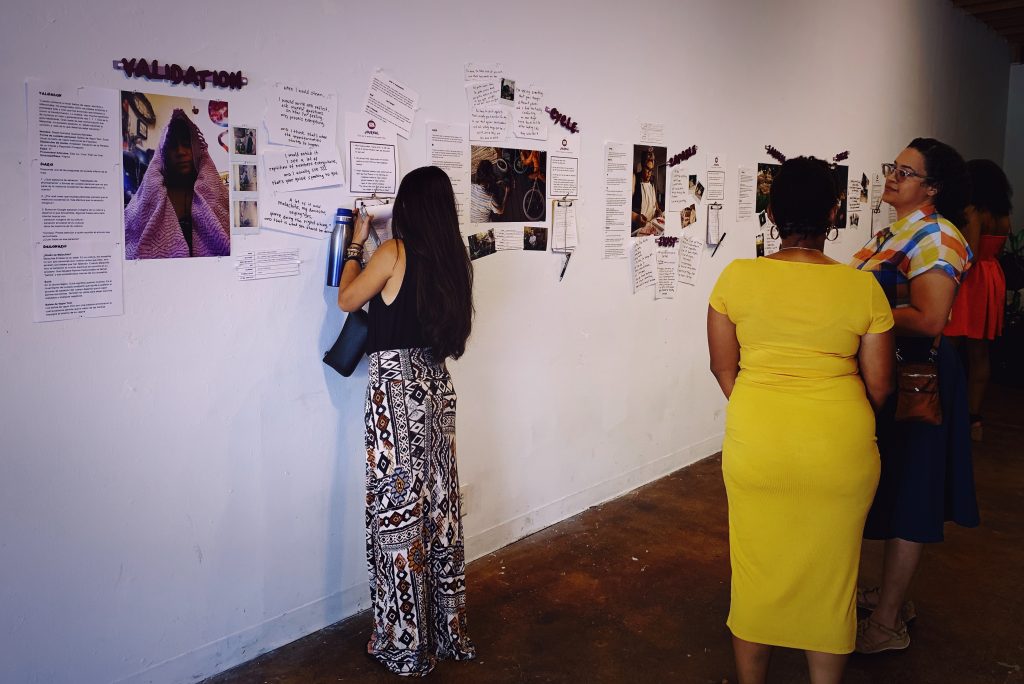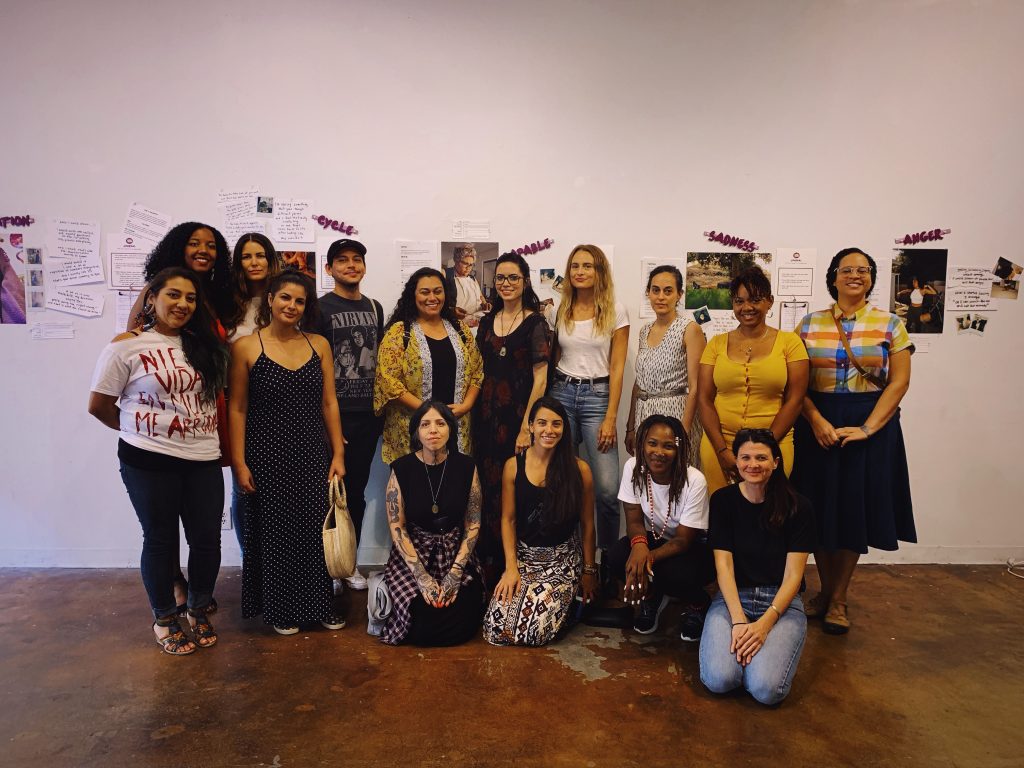 Thank you to all healers for showing up and being open to discussion of how to care for people with mind obstacles.
Participating Healers:

@ancestral.healing, @rootsofresistance, @el_hermit, @hoodfairy.co, @rabiahanais, @akashic.light, @stay.chula.wellness, Thabile Makue, @doinyogawithhannah, @marcellakroll, @lightenlallc
Meet Your Local Healer
This event was for the Los Angeles community to come and meet their local healers in a casual setting.

We started out in a talking circle where community and healers introduced themselves and discussed questions on healing. Then we split off into pairs for community to ask healers questions intimately and talk about self-care prompts presented in the exhibit.

Download questions to think about when choosing a healer below.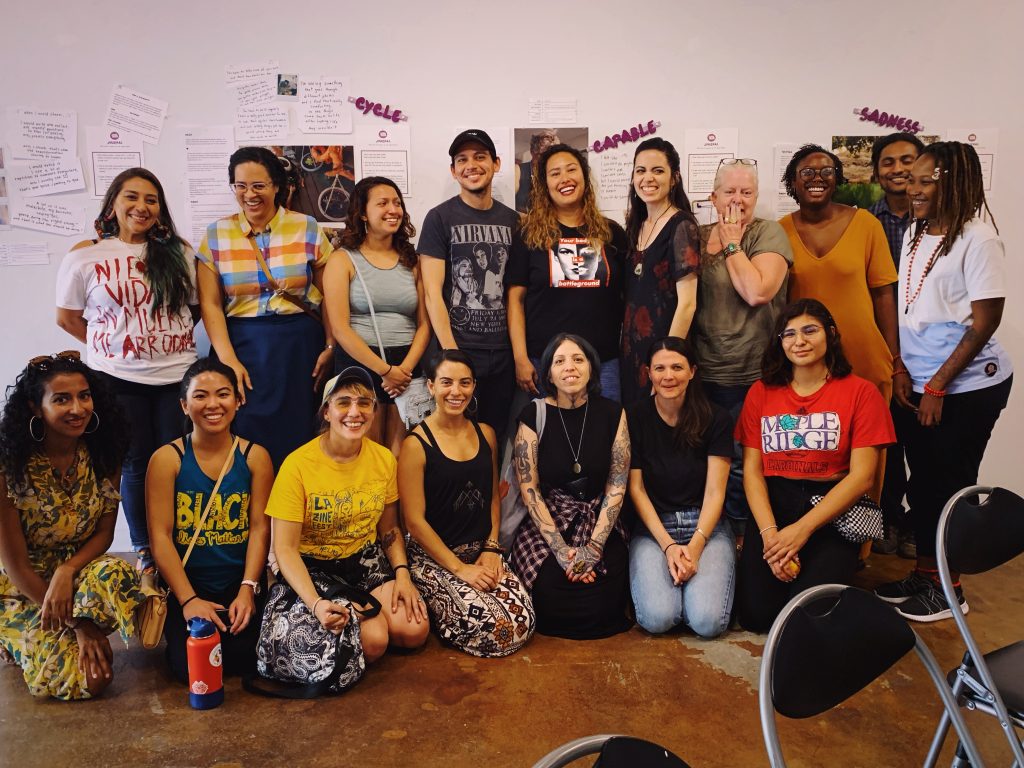 Participating healers:
@ancestral.healing, @rootsofresistance, @el_hermit, @amonelise, Thabile Makue, @doinyogawithhannah, @marcellakroll, @lightenlallc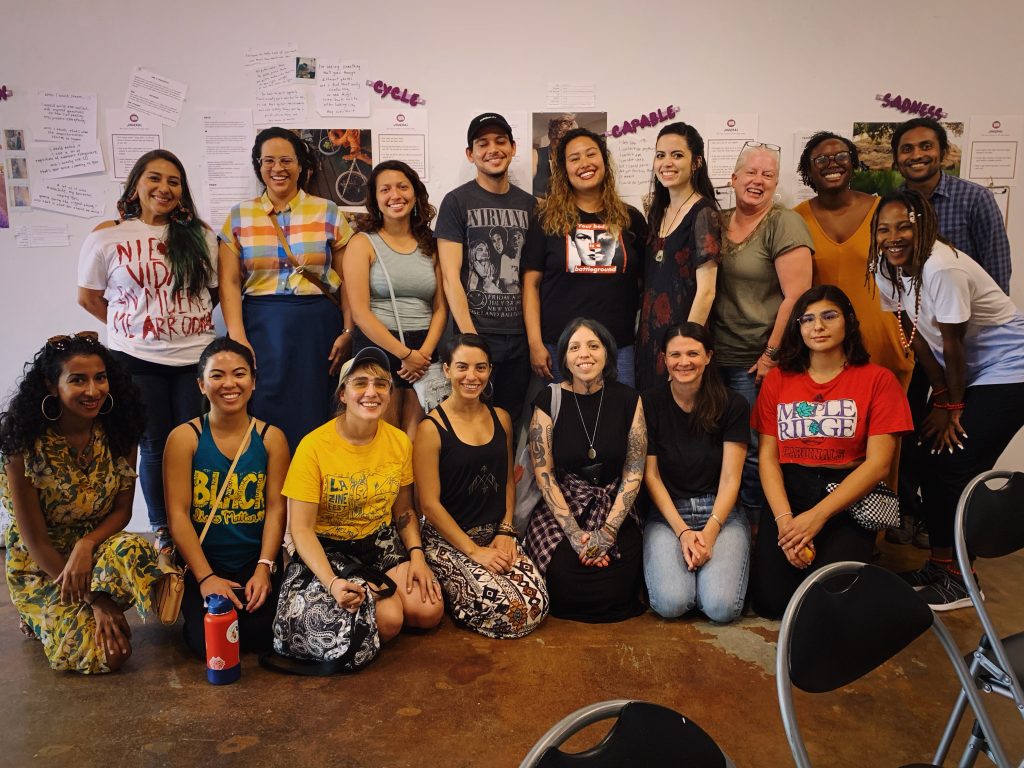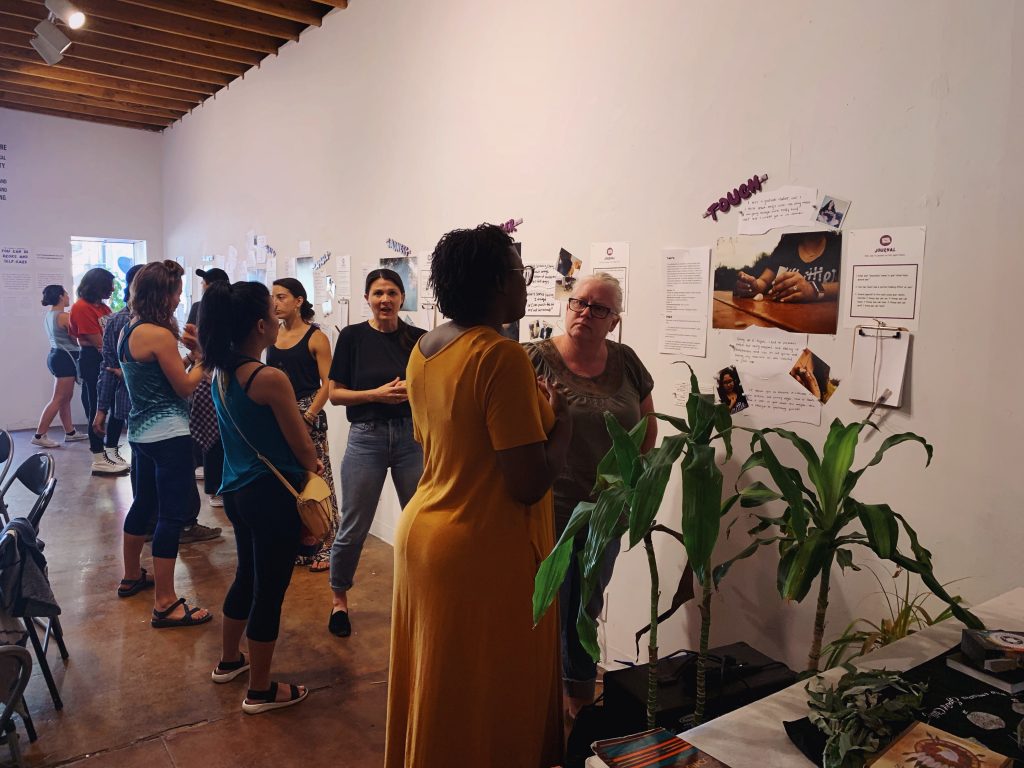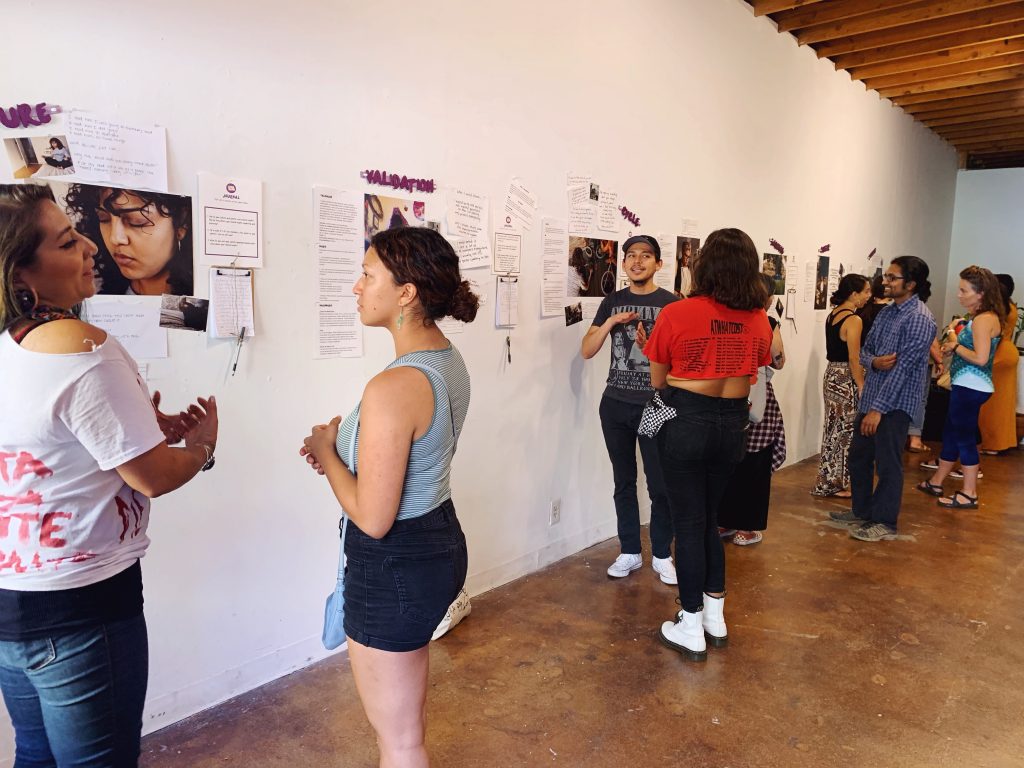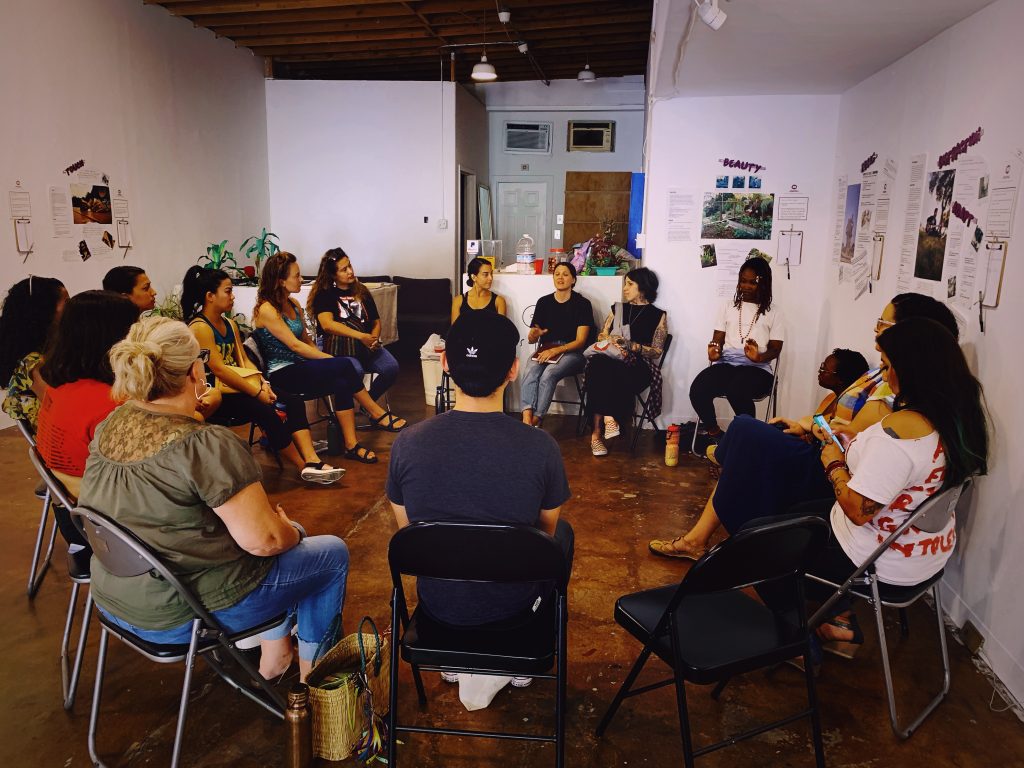 Day 3: Teen Self-Care
Field Trip with Roosevelt High School
Day 4: Closing Night
Self-Love Date Night
Thank you to XipiTeca (@xipi.teca) and Chulita Vinyl Club (@chulitavinylclub).

Huge thank you to Heidi van den Berg (@heidiberg30) for cutting out the letters for each title of the exhibit.
Interviewees with their Profile
For Event Organizers: Do you want to recreate "You Can Be Broke and Self-Care" or any of our events in your city? Email strangeisbeauty@gmail.com to receive instructions.
Thank you to my familia for attending xoxoxox.