"my skin would burn
i'd become blind
insanity took its turn
and drove me straight into your car
screaming yelling begging for you to just show me your heart"
For those of you struggling to decide if a relationship is toxic, Vincent Coleman's soulful electronic song "Little Eyes" off of his latest EP "Past Lovers" will give you time to think and strength to move on <3 <3 <3 It's also a reminder, a memorial, to all of your past destructive lovers whose triggers still rise from the grave now and then. Below is a Q&A with Vincent Coleman on self-love, how to end a destructive relationship, what is a healthy relationship and more.
---
Q&A with Vincent Coleman: "Little Eyes"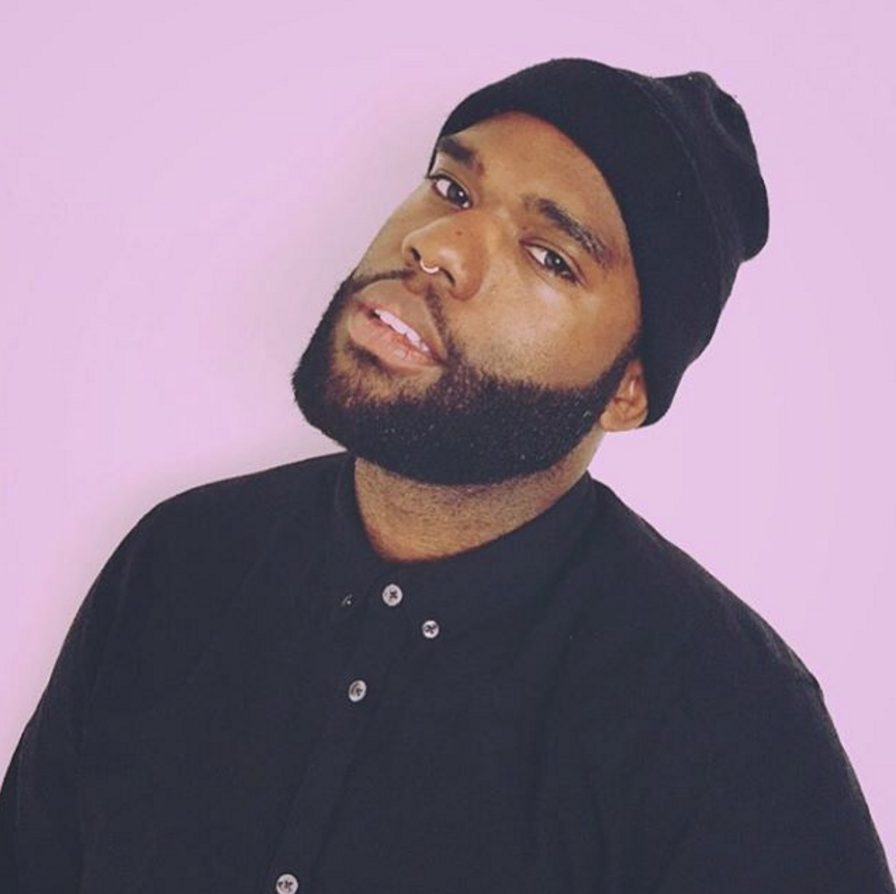 Tell me the story behind "Little Eyes."
Little Eyes tells this story of a very passionate yet unhealthy relationship that I was in. That relationship became one of the biggest lessons for me in understanding how to
a) recognize unhealthy relationships and
b) recognize my own decisions and psychological habits played a big part in me choosing
this particular type of relationships.
It was big wake up call for me and that relationship is something I hold close to my heart because even through the toxicity of the relationship, it helped me become a better person; more self-aware and understanding of myself. It also inspired a kick ass song!
Do you have any leftover triggers from the relationship you're talking about in "Little Eyes"? If so, how are you working on them?
Most of my triggers from my past relationship revolved around the sexual aspect of our relationship after we broke up. Though our relationship was toxic, we had a very healthy sexual relationship to one another. After breaking up, that was the hardest part because of that connection. I had never felt that deep of a connection sexually that we shared with one another, so afterwards I had to go through therapy and really find new ways of communicating with myself and future partners about the importance of having a healthy sexual connection and also allowing myself not to compare or contrast any new love interests intimately with my ex. Learning to experience intimacy from a present point of view as opposed to a past perspective.
I also wrote all the pros and cons of our relationship on a piece of paper, took it to the beach, threw the piece of paper into a fire and sat there until I felt cleansed.
Give five pieces of advice on how to end a destructive relationship.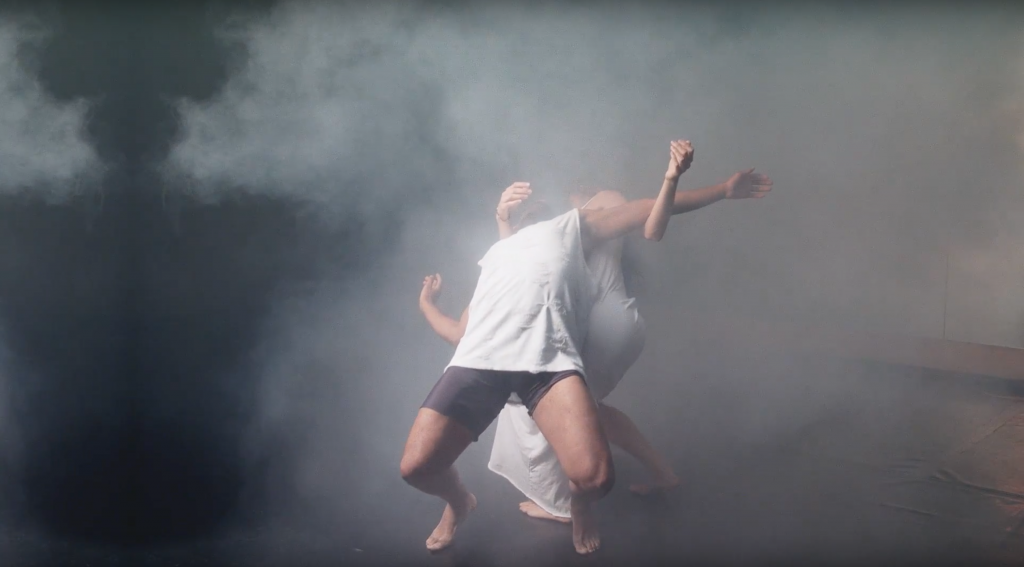 I think the first thing you have to be willing and able to recognize is if your relationship with yourself is destructive. We all have the want to be loved but sometimes our own relationships with ourselves are not the best. I think when we have a great relationship with ourselves, it opens up more of an opportunity for us to have better relationships with others.
The second piece of advice I would give ties in with the first but with the other person involved; it's important to be willing to admit if your relationship is unhealthy. I think we at times can be blinded by certain aspects of a relationships; sex, social aspect, habits, etc… but if we can really look at the foundation of our relationship and find that it's not very strong or is unhealthy, we have to be willing to face that and make the decision from there, choosing whether we are both going to work on the relationship together or end the relationship. It's not an easy decision, I struggled for almost a year before I decided to end this particular relationship that Little Eyes is discussing, but after making the decision (and a lot of tears and sadness) I finally got to a place where I felt healthy again and really started dealing with myself; my own unhealthy habits, breaking the patterns of blaming my ex and really looking internal, removing my ego from the situation so I could answer the questions:
"What did I do to create a toxic atmosphere in our relationship?",

"What habits or needs did I express that came from my Ego and not from Love?",
"What drama did I create in order to feel validated?"
These are all hard questions to face, also questions we naturally don't want to answer, but I think they are very important to ask yourself and deal with because they also lend themselves to that opportunity of experiencing healthier relationships.
***I do want to make sure that I clarify that these pieces of advice are about toxic relationships that do not include verbal, emotional, or physical abuse. To end those types of relationships, I feel like it's necessary to first open up and tell others because it might take you to create a group of support from family, friends and law enforcement to escape this relationship. I highly recommend, regardless of the love that you feel, if verbal, emotional, or physical abuse are aspects of your relationship, find that support system and get out.
What are your three favorite things to do as acts of self-love?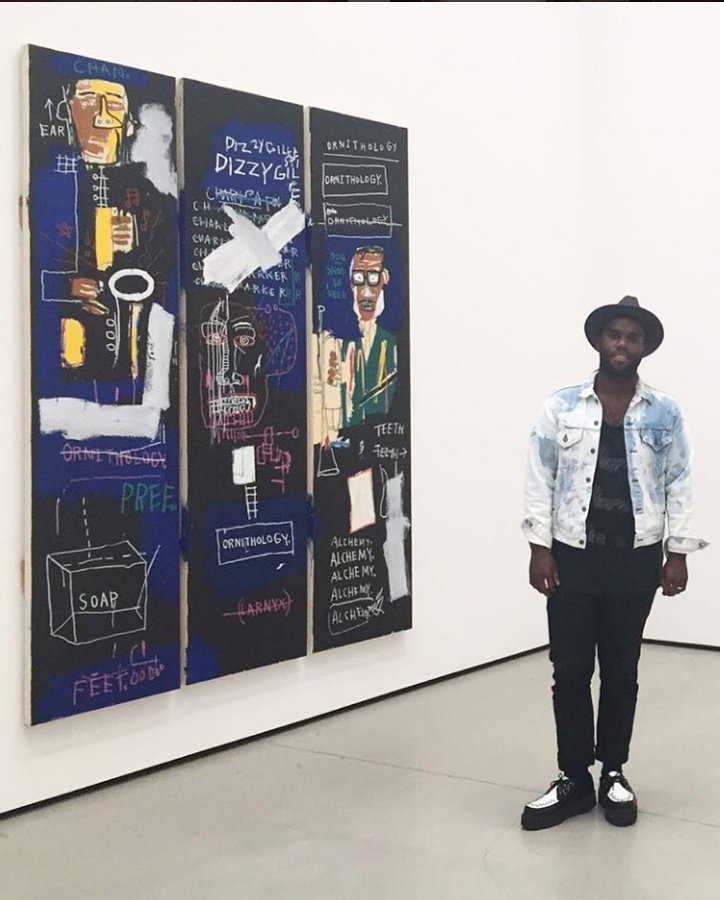 I personally love to workout or yoga! It's something that keeps me calm and gives me a moment to be really tapped into my breathing. I also LOOOOOOOVVVVVEEEE going to art museums/galleries. I find a lot of inspiration while there and love being able to get lost in art for a couple hours. Lastly, I really enjoy spending time with my friends and family. Being able to connect with them is so important to me and helps me stay humble and linked in.
Tell me about what three things define a healthy relationship.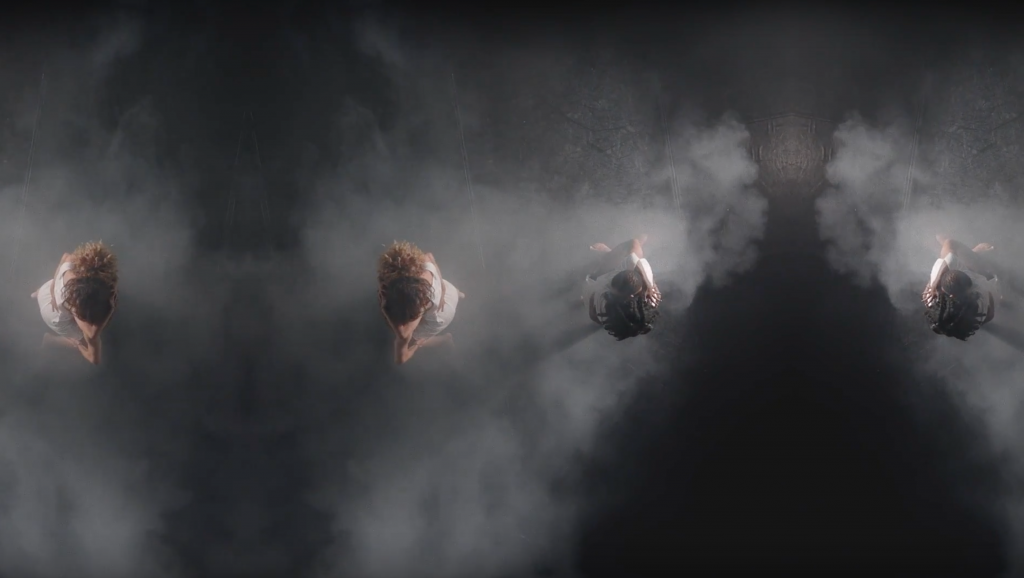 For me personally, I think

open communication

is really important in a relationship. I know it sounds cliche but it is really important. Being able to say everything in honesty and coming from a place of love and not selfishness is so important because it helps in creating deeper trust and allows you to be real with each other.

I also think being in a relationship with someone who is

supportive and realistic, challenging and also respectful

of both yours and their individuality keeps the relationship going.

Lastly, I think having a healthy relationship with

intimacy and sexuality

is very important and creating the type of atmosphere where you both can talk about it with openness and honesty is key.  
What do you hope people will gain from "Little Eyes"?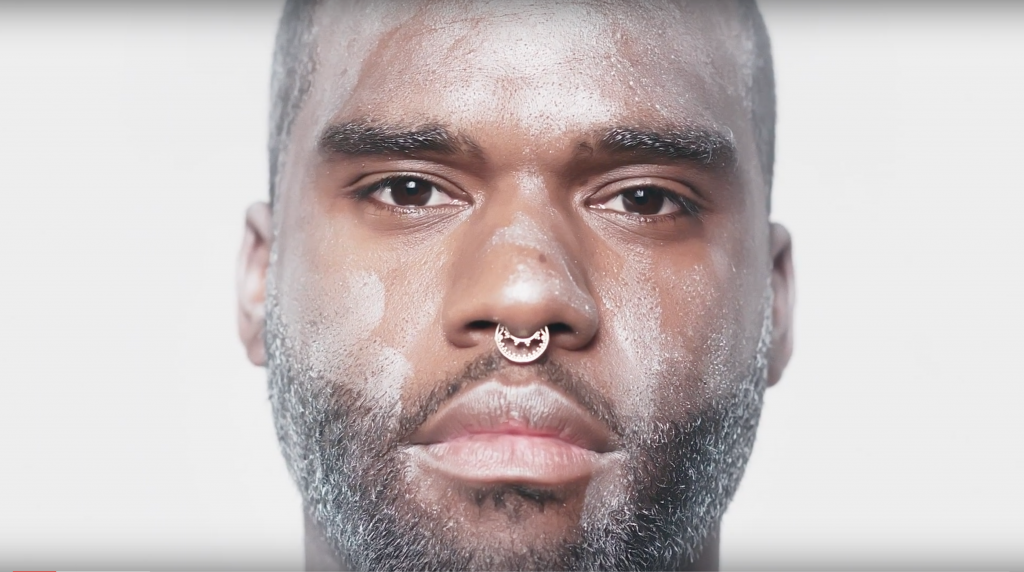 The biggest thing I want people to gain from "Little Eyes" is that there should be no fear in being vulnerable and open with your emotions. I know at times we suppress and hide them out of the fear of not wanting to be hurt, but being tapped into that vulnerability is also what connects us with other people. When I sat down to write "Little Eyes" I was so afraid to be as vulnerable as I was with this track, but in that fear I found empowerment because I knew that I was pushing past the natural fear of not wanting to be 100 percent honest with how I felt. In doing that, I was able to create a song, along with my producer EauNoir, that connected with people and gave them something to feel and honestly, that's one of the best feelings in the world – connecting with people through doing something I love.
You just released your music video for "Little Eyes," tell me about why you decided to incorporate dance in your music video and what the dancers are expressing.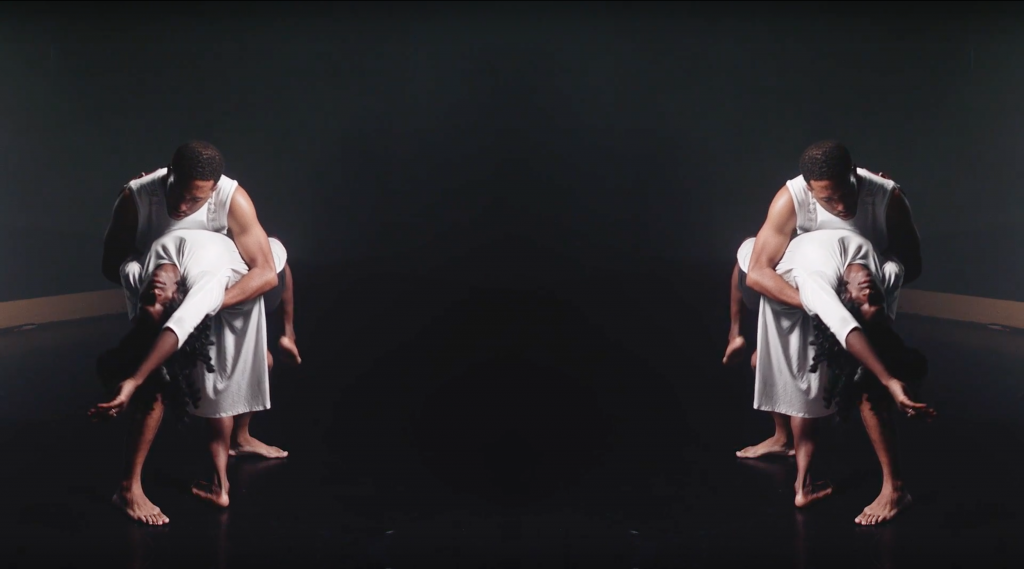 I am so excited about the "Little Eyes" music video. It was directed by my friend Sharmila Ray and choreographed by a new friend Zoe Rappaport and it was a beautiful process. We decided to incorporate dance for a couple different reasons:
I've always loved the power of dance. Dance inspires me so much. Being from LA I've had so many opportunities to go a variety of dance shows at the Music Center and the Ace Hotel in DTLA. I went to see a performance of Ate9 danceCOMPANY earlier this year and once I saw them, I knew every part of me wanted dance in this video.

The dancers represent all facets of relationships – lgbt/queer love, straight love…It's something that I really wanted to be represented. All love is love and that's a key part of my message as an artist.
Zoe is such a talented dancer and I knew that I wanted her to be a part of this project. She expresses herself so beautifully through movement and having her on board to represent my love for dance and my desire to express the importance of love and how everyone can go through unhealthy relationships was very powerful to me.
What music and projects are you working on next?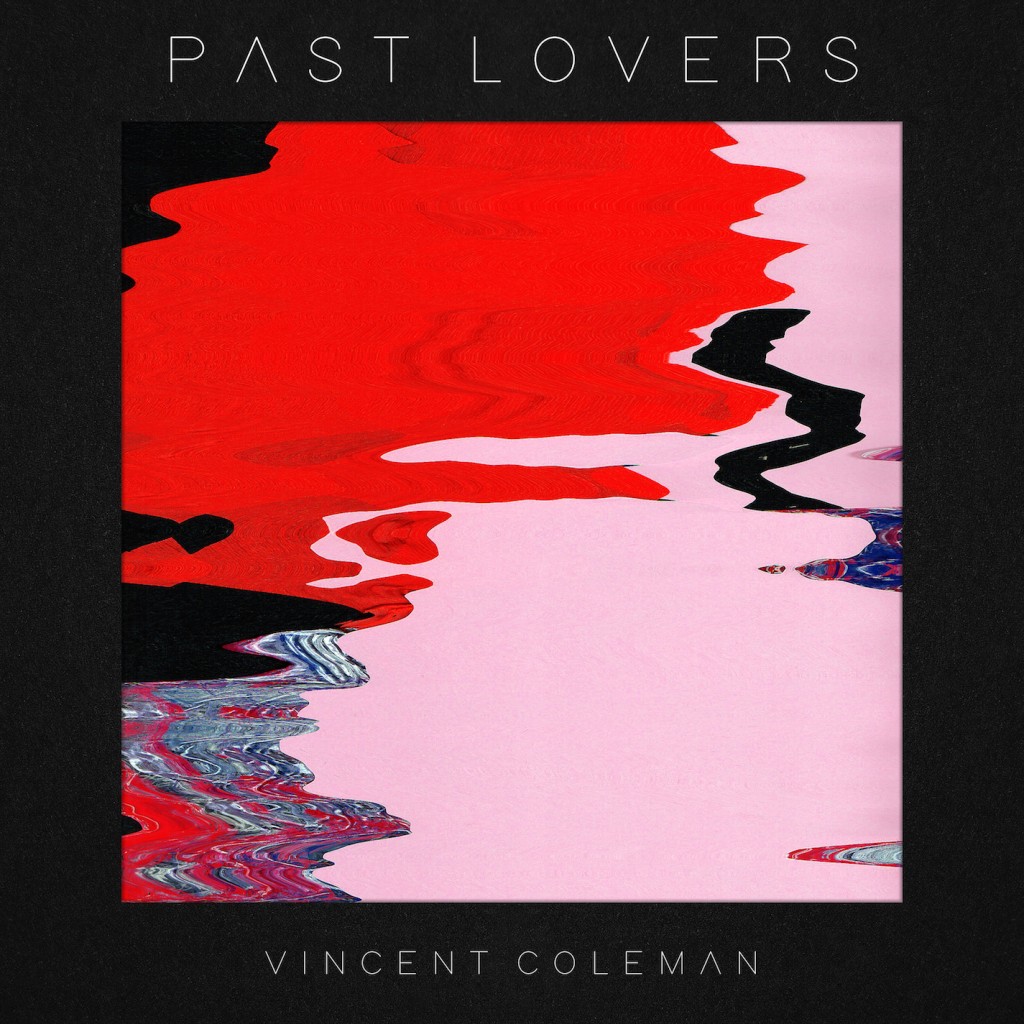 Currently, I am working with a new set of producers and writers on the music front to create potential songs to give to other artists as well as songs for a new project in which the title is to be determined. I'm really excited for what we have been creating. In addition to music, I am also working on a poetry book with one of my favorite artists Alberto Dipietro, who also did the artwork for my current release, Past Lovers, which talks about my path of understanding love and learning through those times of darkness and what exactly it is to me. I am also working on writing a script with my best friend and can't wait to finish that and get it into production. I'm a busy man, but I'm loving every minute of it and doing it with the hopes of continuing to spread love, self-worth and good music.
---
Lyrics:
"Little Eyes"
Written by Vincent Coleman Produced by EauNoir
Your little eyes would wake me And take me by surprise
In them I'd find the light
The youthfulness of night
Colorado birthed you, but LA freed you And here in this empty space
You gave me every piece of you
chorus:
And compared to every boy you've ever loved compared to every girl you've ever touched you've never been able to escape me
and though it feels like our love has died
at times i long to be by your side
Your little eyes would wake me
And somehow drag me down
To the rawest point of no return With every word you'd say I'd drown I'd lose my brain
my skin would burn
i'd become blind
insanity took its turn
and drove me straight into your car
screaming yelling begging for you to just show me your heart
(chorus)
last chorus
And compared to every boy i've ever loved compared to every girl i've ever touched i've never been able to escape our love
and though it feels like our love has died
at times i long to be by your side
---
Editor's feels: (How I interpreted it at first listen <3)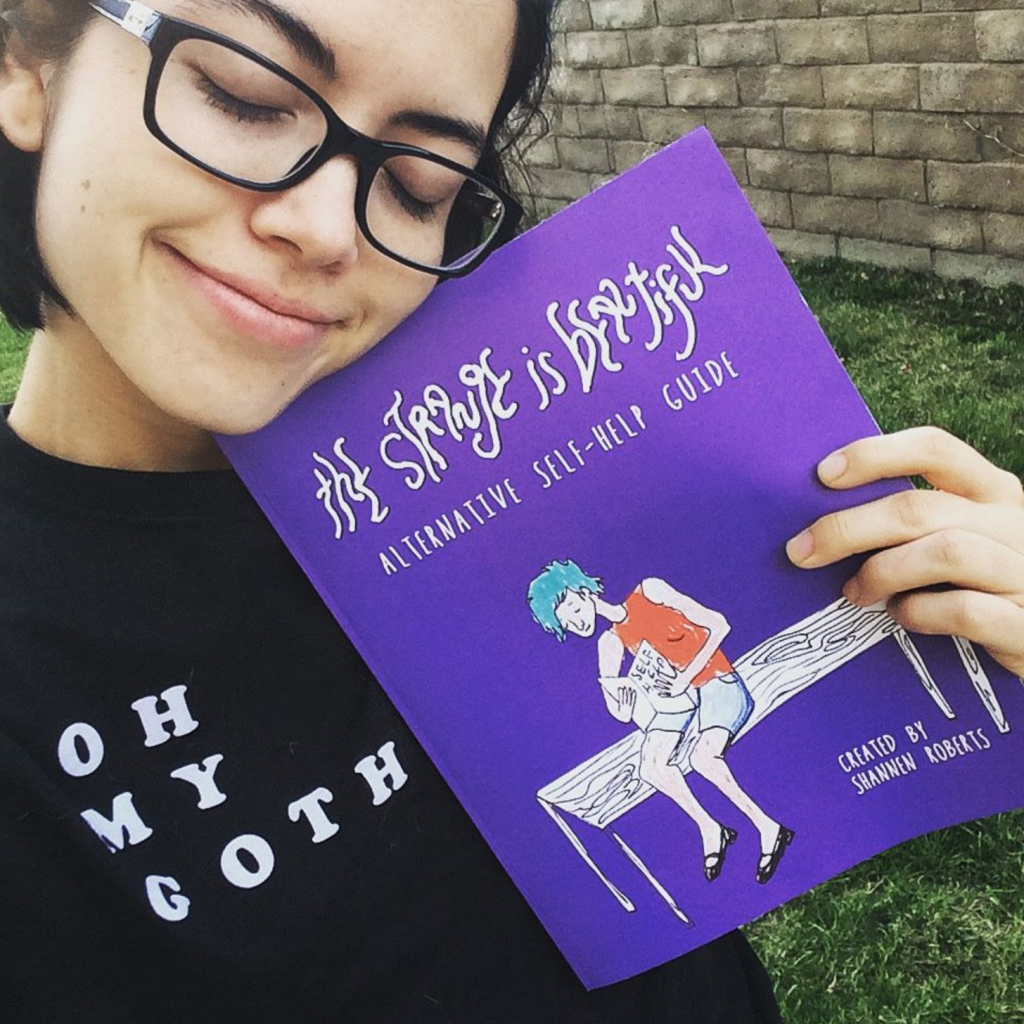 Warmth. Uncomfortable warmth that shouldn't be there. Confusing. Dangerous. Addicting. Warmth in my chest that connects to my sexual desire and torturer. I walk in so sure, the answer is no. But the gravity in their eyes, different from the rest of the world, freezes me still, under their spell, and draws me in before I can remember all the reasons I should leave. I give in and regret it later because they hurt me later everytime yet I crave them so much and can't think of anyone or anything else. 

For me, "Little Eyes" brings me back to the scenario above that I've been in a few times. It's the kind of relationship that has some of the most intense sex ever, but always with feelings of regret, sadness and pain afterward due to the toxicity of the relationship outside of sex. It's a torturous emotional cycle. They are the hardest relationships to leave the first time they come around but the easiest to catch before they do too much harm the second time. It's one of those relationship's where there is no clear or open verbal communication so sex can takes over as the sole way to express love and in an effort to ignore the problems and pain in the relationship. When words can't come out, movement takes over. Similarly, "Little Eyes" is my go-to song to dance to when my heart feels tortured but I can't get the words out – or am too afraid to get the words out or have no one safe to reveal my thoughts to. Dancing to "Little Eyes" lets me speak my heart with my body. I was super happy to see Vincent include dancers in his music video for "Little Eyes" because this song always moves my dancing spirit and lets me communicate and learn about myself alternatively. 
xoxox
Sending you ++posi vibes++
Shannen
Founding Editor-in-Chief
The Strange is Beautiful



That's Google's definition. We're defining "sadcore" as anything you listen to when you're sad. Sadcore Sundays are meant for you to indulge in your sad feels for a moment, but then let go and move on. Send in your favorite sadcore songs to strangeisbeauty@gmail.com